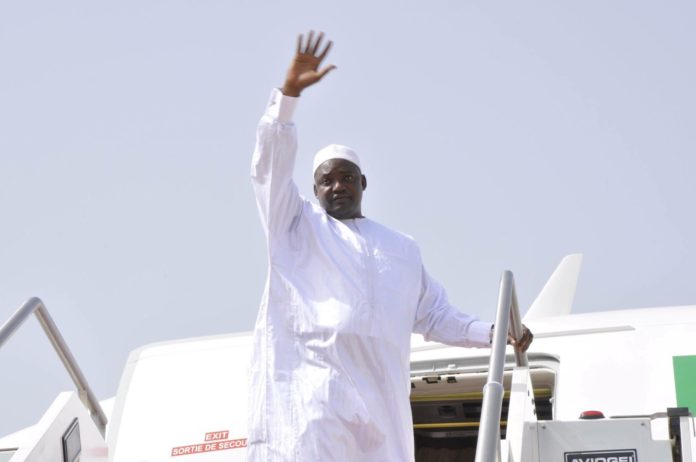 Members of the general public have been spared of the burden of going to the airport to see off President Adama Barrow as he travels to Egypt on Friday.
President Barrow will on Friday December 7 leave The Gambia for Egypt to attend the 3rd Africa Business Forum, a statement from the Office of the President on Thursday said.
"The forum will bring together business and government leaders, including policymakers, investors, financiers, women and young emerging entrepreneurs from Africa and beyond," it said.
"The public is hereby excused from the usual airport ceremony given the unusual hours of departure."
The theme of the Forum is: "Bold Leadership and Collective Commitment: Advancing Intra-African Investments".
The President and delegation will depart Banjul International Airport on Friday December 7 at 1:00 am.