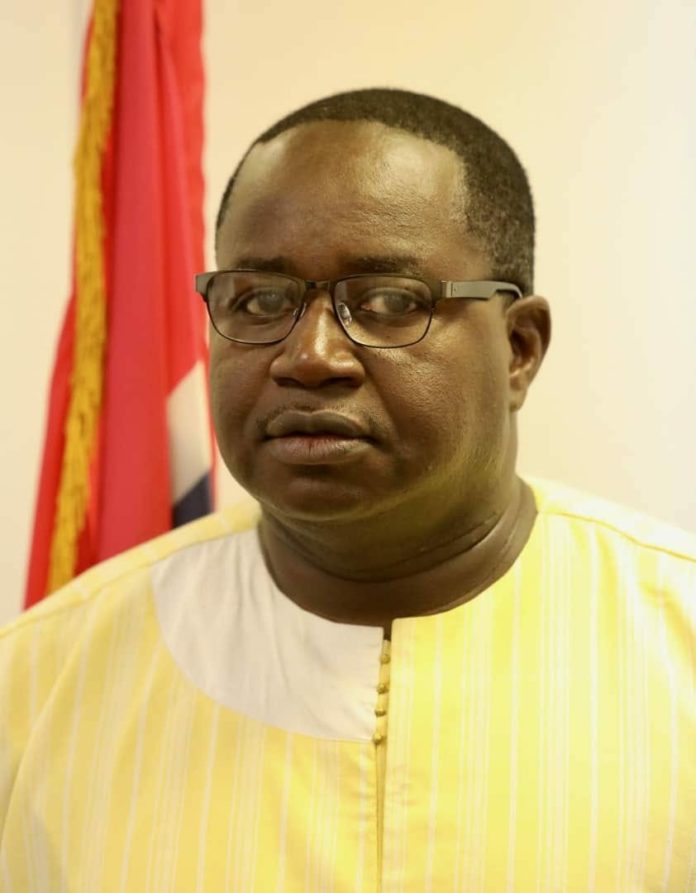 By Lamin Njie
Momodou Sabally has blasted government spokesperson Ebrima Sankareh over his behaviour towards The Fatu Network.
An angry APRC mob on Monday attacked two journalists as they attempted to film the party's solidarity gathering held for Yankuba Touray at the high court in Banjul. One of the assaulted journalists was Modou Saidy of The Fatu Network.
On Tuesday, the Gambia government through its spokesperson Ebrima Sankareh issued a statement, but this statement was intentionally oblivious to Saidy's ordeal.
Former secretary general and head of the civil service Momodou Sabally speaking on the issue said Sankareh 'has shown us his state of mind.'
"Two journalists were attacked at the same venue but the government spokesman decided to condemn the attack on only one, the Tubab; in his own words "a French journalist, Mr. Romain Chanson duly accredited to report for Radio France International (RFI) in The Gambia," Sabally said on his official Facebook page.
Sabally, also an author and motivational speaker, added: "By his act of focusing on the 'very important' French journliast and keeping mute on the matter of the attack on the Gambian journalist, the government spokesman has shown us his state of mind.
"Therefore he needs a dose of Bob Marley: 'emancipate yourselves from mental slavery; none but ourselves can free our minds; how long shall they kill our prophets; while we stand aside and look?"