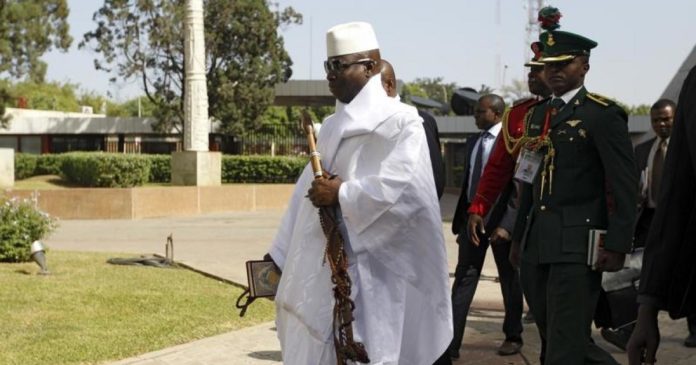 By Lamin Njie
The Gambia government said Tuesday it has not entered into any talks for former president Yahya Jammeh to return to The Gambia.
Interim leader of opposition APRC told journalists last week the party was taking part in negotiations for the former president to return to the country.
Government spokesperson Ebrima Sankareh in a statement on Tuesday said "the Gambia government categorically denies the claims as totally meritless."
"To be abundantly sure, there are no on-going negotiations between The Gambia government and any party or parties for the return of the exiled leader, Yaya Jammeh, and Gambians are urged not to pay heed to such rumour or bogus claims," Mr Sankareh added.
Meanwhile Ebrima Sankareh has said that "it has come to the attention of the Gambia Government that during Monday's trial of former APRC junta minister, Yankuba Touray, elements expressing solidarity with the accused Touray, had allegedly assaulted a French journalist, Mr. Romain Chanson duly accredited to report for Radio France International (RFI) in The Gambia."
"The Barrow Government condemns the reported assault as a blatant act of cowardice and a flagrant violation of press freedom.
"Those who assaulted the journalist are urged to desist from such reprehensible acts and The Gambia government will not hesitate to initiate criminal prosecution against such elements.
"Citizens are reminded that under current dispensation, the assault, torture, harassment and or intimidation of journalists is utterly criminal and severely punishable by law," he said.