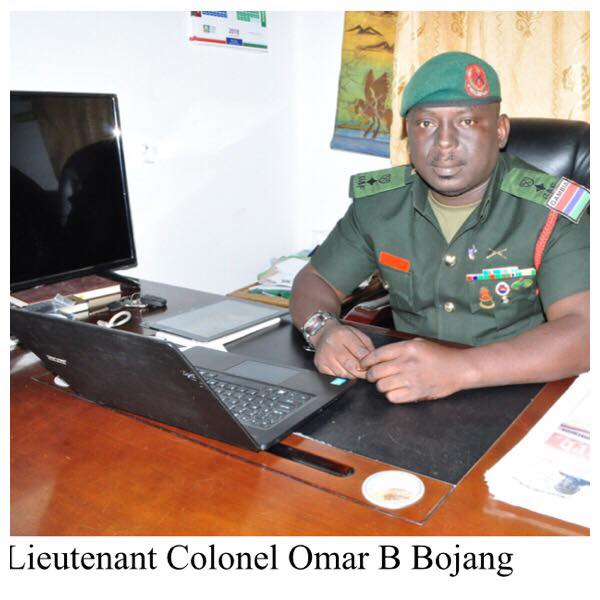 The Gambian army on Monday confirmed the sacking of Colonel Kawsu Sanyang the former head of the Gambia Armed Forces Training School.
Sanyang's sack comes amid reports of a secret audio recording of him. It's not known when the audio was recorded and what exactly the officer was saying in the audio.
Army spokesman Lieutenant Colonel Omar Bojang confirmed Sanyang's firing to The Fatu Network on Monday. He did not give detail.
Col Kawsu Sanyang is one of the first senior military officers to accept President Adama Barrow as their new commander-in-chief following former President Yahya Jammeh's ousting.
"I can remember Col. Sanyang telling us during the impasse that from 19 January 2017 Jammeh is no more our Commander in Chief but a former president". A security source told The Fatu Network.
Sanyang was the commandant of the GAF training school but was later transferred to the army's headquarters as director of training and doctrine. He later served as director of missions.