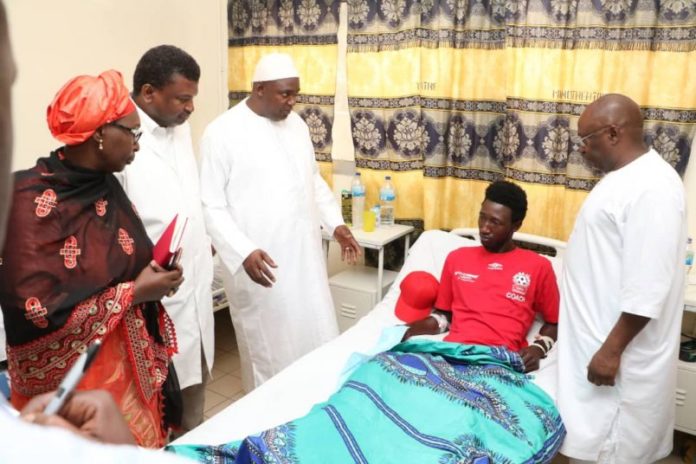 By Lamin Njie
The Gambia government will work out compensation packages for the families of three people who were killed during a protest in Faraba, according to a report by President Adama Barrow.
The Gambia Government White Paper on the Report of the Faraba Commission of Inquiry on Wednesday said it will compensate the families of Bakary Kujabi, Ismaila Bah and Amadou Jawo.
Faraba Banta, a West Coast Region settlement, made headlines in June 2018 after violent clashes between villagers and police. Three unarmed protesters were fatally shot by police even as scores sustained injuries.
"The families of those who died, and those who sustained serious injuries are to be compensated by the state," the report by President Barrow said.
"Those who lost their properties as a result of the vandalism and arson are to be compensated by the state."