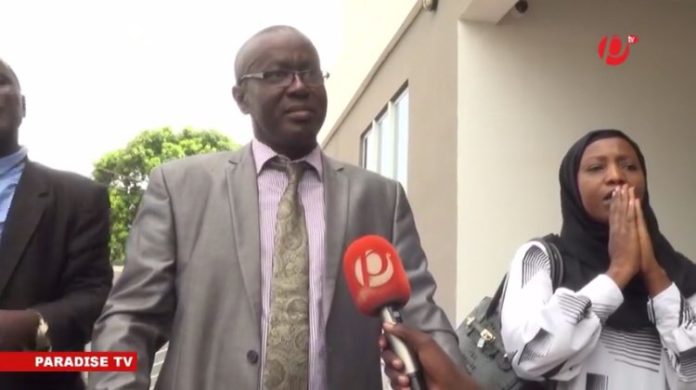 By Fatou Camara
The first deputy governor of Central Bank Dr Seeku Jaabi was at GTBank head office on Kairaba Avenue on Thursday amid a major strike by frustrated staff.
Staff of the foremost bank had written a 48-hour ultimatum to the bank's managing director Adesina Adebesin requesting that the official satisfies their demands.
The staff of the Bank claim they're being 'wrongfully' treated since the current MD took over leadership of the bank. The staff are aggrieved about unfair promotions, inadequate staff benefits and dictatorial leadership.
Central Bank deputy governor Dr Seeku Jaabi was at the bank and told reporters the matter would be addressed.
"Anywhere in the world Bank doesn't want noise , so we going to adress it , that's it. This is a simple matter. By this afternoon we will meet at the central Bank and adress the matter," the CBG top official said.
When The Fatu Network approached Adesina for comment, he simply said: "This is an internal issue and I cannot talk about it."