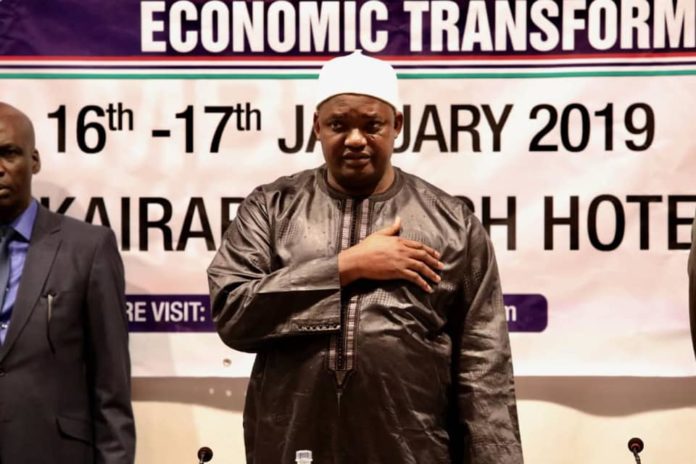 By Lamin Njie
Dr Amadou Kanteh has carpeted President Adama Barrow over intrepid comments he made on the number of years he will be in office.
President Barrow said in a political rally in Brikama on June 15 he will stay in office for five years whether one likes it or not.
US-based real estate mogul turned politician Dr Amadou Kanteh reacting to the president's comments on the show, 'Giss Giss' which airs on The Fatu Network and Star TV respectively wondered how the president could talk like that.
The Civil Democratic Party leader said: "For me I want five years but a man is judged by his word. God said [in the quran], 'Oh you who believe, why do you say things that you do not practice?' You are the one who sat and said you have agreed to this.
"So if the people do not have this moral to be candid to their word, how can we trust those people to be in our political office, in our leadership? To me, that's how I see it though. To me, all of these people failed. These people have to go away completely."
Dr Kanteh who is also an Imam added: "If three years jot (comes) and Barrow says, 'honestly, three years is what I promised but there is a lot of things yet to be taken care of and I am coming to you [to ask that you allow me to continue]. But someone who stood and said, 'if you like it I will be there [in office], if you don't like it I will be there.
"Can somebody even sit on a platform and talk like that to the people that elected you? The Prophet Muhammad has asked people to be mindful of people who when they say something, they do not do it and when they make a promise to you, they do not fulfill the promise."