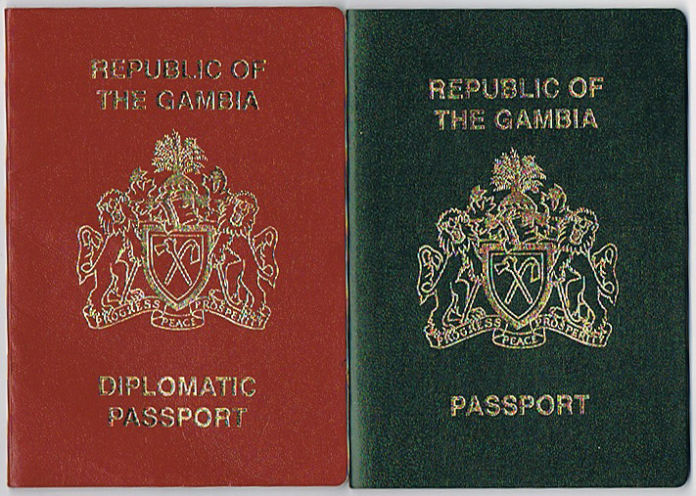 By Lamin Njie
The ministry of foreign affairs on Monday met with members of the diplomatic and consular corps and international organisations over the raging diplomatic passport scandal.
The Barrow administration is ensconced in a scandal after it emerged its officials have been engaged in fraudulently helping individuals hold Gambian diplomatic passport. At least a dozen officials have so far been arrested and questioned.
Justice Minister Abubacarr Tambadou became the most senior government official to have been name in the scandal after a letter was leaked online showing his entire family holding diplomatic passport.
On Monday, officials of the ministry of foreign affairs met with the diplomatic community at Laico Atlantic Hotel on the issue.
"The briefing session was meant to not only inform the Diplomatic and Consular Corps, International Organisations and Honourary Consuls but to also brief them about steps which are being taken by the Government of The Gambia to reshape the current structures in place as it relates to the issuance of official Passports and entitlements and privileges accorded to representatives of International Community in The Gambia," a statement from foreign affairs Monday said.