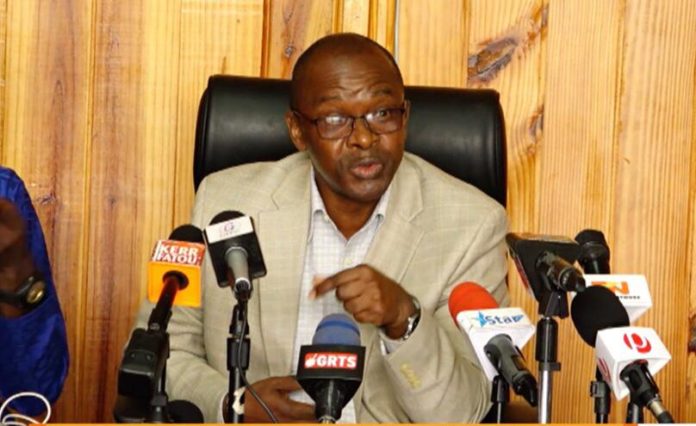 By Lamin Njie
The Constitutional Review Commission has rejected suggestions its external consultations were senseless ventures.
Criticism abounded after the CRC announced in March this year that its officials will travel around the world between April and June to obtain the opinion of Gambians on the new constitution. Fourteen million dalasis was spent on the venture, one million more than what was spent on internal consultations.
On Wednesday, the CRC insisted the external consultations are justified with the commission's chairman telling journalists at a press conference the criticism was coming from people who have not contributed anything to the new constitution project.
Cherno Jallow said: "You are talking of a difference of about just a million dalasis between the internal consultations and the external consultations.
"So you can draw your own conclusions as to whether it was really worth the exercise and I can tell you when you make that analysis, do it in a way that will include opinions from Gambians in the diaspora that have participated and I am emphasising '[those] that have participated' because we've seen a lot of criticism and [there's] nothing wrong with criticism.
"But a lot criticism of the external consultations [come] from persons who have to date not contributed a single word to the CRC process. So why should we stop other Gambians benefitting from the relevant platforms to engage with us and contribute ideas to the constitutional review process?"