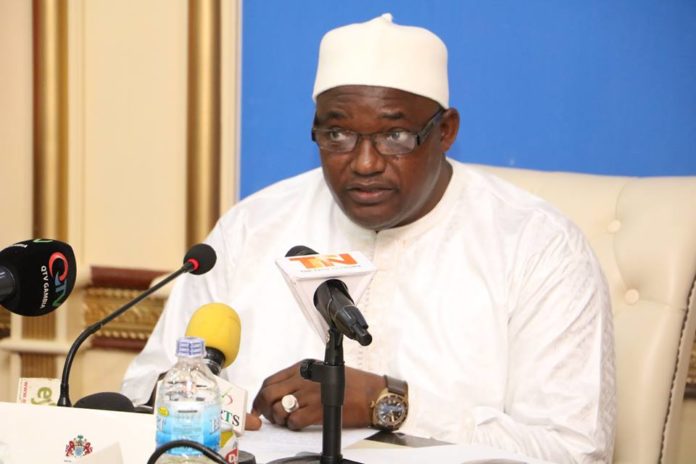 By Sarjo Brito
GDC's National Assembly Member for Niamina East Omar Cessay has criticised the Gambian President for going MIA amidst the coronavirus crisis.
Honourable Ceesay in an exclusive interview with The Fatu Network said trying times like this is when the president must come out and be a beacon of hope to his people. The GDC NAM said this is not the time for press releases from the President as he expects full-on engagement with the public and relevant stakeholders.
Even though the President pulled a runner, we must applaud the efforts of our health officials, Honourable Ceesay added.
Honourable Ceesay argued that the crisis could have been averted if government was more pre-emptive during the early stages of the outbreak, adding that the recent decision to shut down the country's entry points was long overdue.
The young NAM said politics must be put aside during this period and urged President Barrow to follow in the footstep of our neighbouring Senegal, where President Macky Sall has engaged with opposition leaders as part of efforts to combat the deadly virus.
The novel coronavirus has so far claimed at least ten thousand lives globally. The Gambia has registered three known cases, one of them a 70-year-old Bangladehsi who have died as a result of the virus.