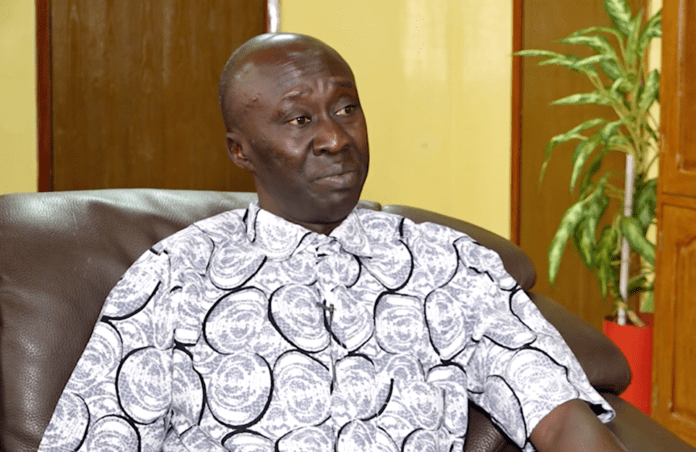 By Lamin Njie and Sarjo Brito
All vessels calling at the port in Banjul are now required to be quarantined by Gambia Ports Authority health officials before being granted clearance to berth.
Non essential staff attendance have also been scaled down with staff reporting on rotational basis to abide with the social distancing procedures recommended by WHO.
These were revealed by the managing director of the authority Ousman Jobarteh during an exclusive interview with The Fatu Network.
All Gambian institutions and departments have been adjusting to life amid the coronavirus health crisis.
And according to Mr Jobarteh, the crisis has caused GPA a 50 percent drop in output.
"But by and large, the cargo that keeps coming into the country has been steady in terms of the forecast. As we speak, we have full occupancy in terms of the ships that are calling at the Banjul port," Mr Jobarteh said.
"There are also three container ships waiting at the anchorage.
"What we can state is that these are shipments that were booked already probably three months in advance and these are the cargo we have started receiving in Banjul.
"But the impact really in terms of the volume can only be felt in the subsequent three months, post the health crisis, when maybe other would have come at that particular time would have slowed down because of access to markets globally."
The GPA boss also revealed the impact of COVID-19 on volumes that are coming to Banjul can only be measured three months subsequent to the menace.
"The menace has been very devastating in certain hotspots as it were to the extent that there is total lockdown for those countries but in The Gambia we are not at that situation yet and we pray to Allah we don't reach that level.
"But nonetheless operations have scaled down to the extent that non-essential staff have been scale down and be reporting to work on rotational basis but operations are still going on as far as the ship discharging and delivery of cargo are concerned because these are essential goods that people will need for their daily livelihoods," Mr Jobarteh said.
Business at Gambia Ports Authority just as in any other government parastatal is fast changing enforced by coronvirus.
These days, delivery trucks within the container terminals minimised to avoid overcrowding.
GPA has also come up with other measures which include basic hygiene by placing hand washing taps and sanitizer for all staff and port users at all entry points and strategic locations within the port facility and ferries.
Among the measures also is that ferries at Banjul and Barra have scaled down to 4 trips daily and close at 7 pm.