The Presidential Commission of Inquiry probing into the Faraba incident has on Monday, July 30 visited sites at the village and interviewed some residents.
It could be recalled that the Faraba incident resulted in the death of 3 youths and caused serious injuries and destruction of properties. According to the villagers, it emanated from a sand mining deal contracted to a private businessman, Ansumana Marena alias Julakay without their consent.
Emmanuel Joof, Chairman of the Commission informed The Fatu Network that they have visited the village three times and interviewed several people.
"Today we will talk to women who have rice fields at the sand quarry," Chairman Joof said.
Before their visit to the women's rice fields at the quarry, the Commissioners went to inspect vandalised properties of the chief, the village head and some elders amongst others.
Chief Sanyang's three bedroom was allegedly vandalised with glass windows, household items, mattresses and dressing cupboards taken out and burnt to ashes.
The house of Jung Conteh, former Chief and National Assembly Member was entirely burnt. His car was also burnt to scrap.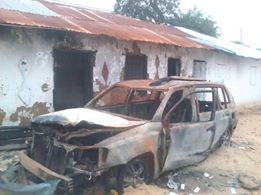 The house of Malanding Jambawutu Sanyang, one of the village elders was burnt down, household materials burnt at the bantaba and money stolen from the house.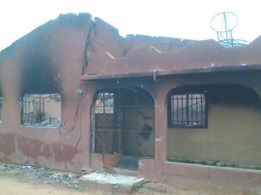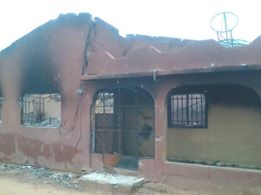 Meanwhile, the commissioners went with the women to their rice fields where they took turns in explaining how the quarry is affecting their fields. Some of these women gave evidences before the commission presided by Emmanuel Joof.