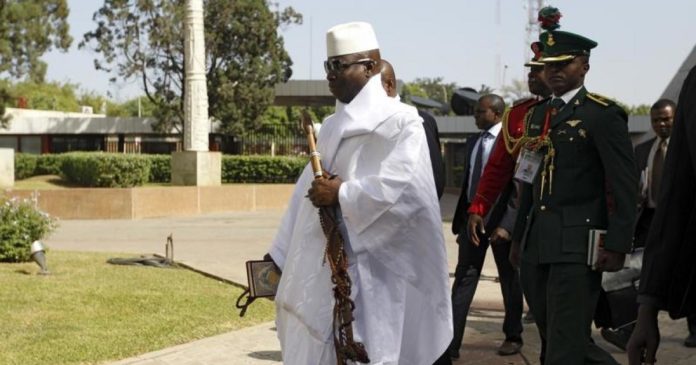 By Lamin Njie
The United States has said that former president Yahya Jammeh is the first former president to be banned from entering the country under section 7031 (c)(A) of its new Department of State, Foreign Operations, and Related Programs Appropriations Act.
The United States last week announced travel restrictions on former president Yahya Jammeh, his wife and two children. It said the move was because of the former president's involvement in 'significant corruption.'
The US government through its embassy in Banjul told The Fatu Network it obtained credible information regarding Mr. Jammeh's involvement in corruption and gross human rights violations.