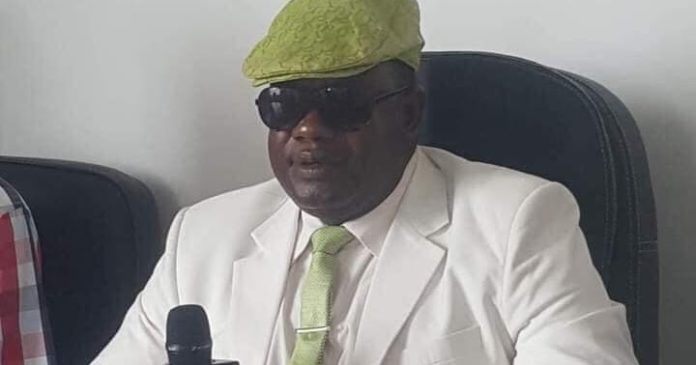 By Lamin Njie
The Gambia Police Force has said that its investigation has found no evidence that Abubakary Jawara imported assault rifles into the country.
Police and other security operatives in January impounded hundreds of guns at the port belonging to the top businessman. Many Gambians called for an investigation into the development.
The Gambia Police Force said on Monday it has concluded its investigation in which it has found no evidence the guns are for military use.
A statement signed by the public relations officer of the force Lamin Njie said: "Following an exhaustive investigation into the cache of suspicious guns discovered at the Banjul seaport on 9th January, 2019, belonging to GACH Security Company, the Office of the Inspector General of Police wishes to inform the public that, the investigative panel comprising experts from the Gambia Police Force, the Army, and Intelligence Services has concluded its findings.
"It can be recalled that in the wake of the discovery of 13 suspicious weapons out of a total of 1,263 pieces of firearms packed in 252 boxes, the Gambia Police Force immediately launched an investigative panel to make a definitive determination, if the said weapons were hunting guns as alleged by the importer Mr. AbubakaryJawara, or conventional weapons of warfare beyond the limits of his legally acquired hunting guns license, through the Office of the Inspector General of Police.
"The office of the Inspector General of Police wishes to remind the public that importation of guns and ammunitions is regulated by the Arms and Ammunitions Act which was first promulgated by Act number 14/1924 and it went through a series of amendments culminating in Act number 12 of 2008, Cap 21:01, Revised Laws of the Gambia, 2009.
"During the thorough investigation lasting almost two months, specimens of all the weapons were taken to a ballistics expert at the Gambia Armed Forces who upon comprehensive examination, concluded that all weapons are classified as hunting guns which can only use cartridges and not conventional ammunitions.
"In view of the above circumstances, the prosecution of Mr. Abubakary Jawara, proprietor of GACH Security Company, on a charge of importation of non-hunting guns cannot be substantiated based on the findings of the ballistics expert and the legal advice that all guns submitted as specimen fall within the categories of hunting guns."