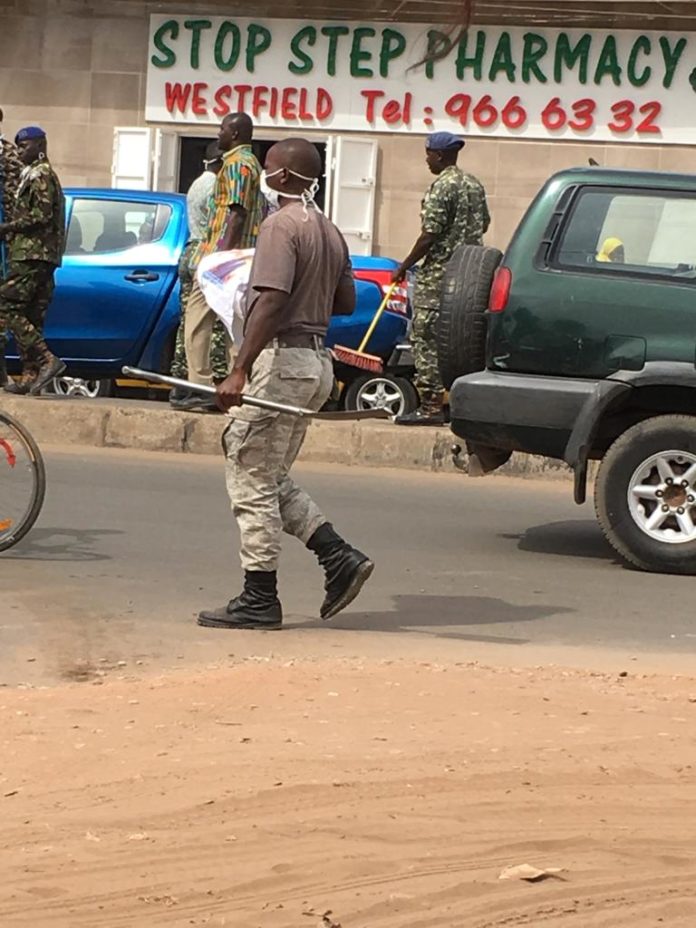 By Lamin Njie
Deputy political adviser to President Adama Barrow Dou Sanno has handed out dozens of t-shirts to men of the Gambia Armed Forces, The Fatu Network has learnt.
Mr Sanno on Thursday pulled his car near Stop Step Pharmacy in Westfield and doled out t-shirts emblazoned with President Barrow's photo to a group of Gambian soldiers, a source told The Fatu Network.
The soldiers were on a clean up exercise of the highway, the source added.
Dou Sanno is one of President Barrow's closest aides. In an interview with The Fatu Network last year, Sanno said he has known and has been friends with President Barrow for a very long time.
Meanwhile the spokesperson of the Gambia Armed Forces Major Lamin Sanyang has told The Fatu Network that the soldiers are from Fajara Barracks.
"It's Fajara that is there doing the cleaning. But there is no one among them who is wearing those t-shirts. What happened is there's this civilian who works along that road just next to this betting shop who normally shouts like even in the morning when people are passing he will be shouting, 'Barrow, Barrow.' So I'm sure when he saw the soldiers there, he is like trying to fire them up," Major Sanyang told The Fatu Network on the phone.