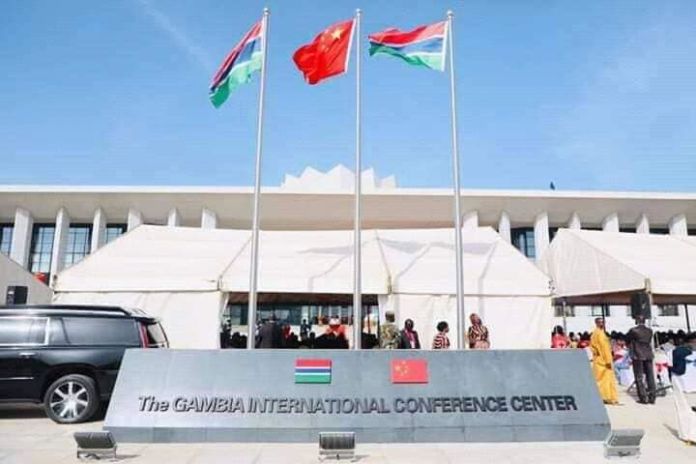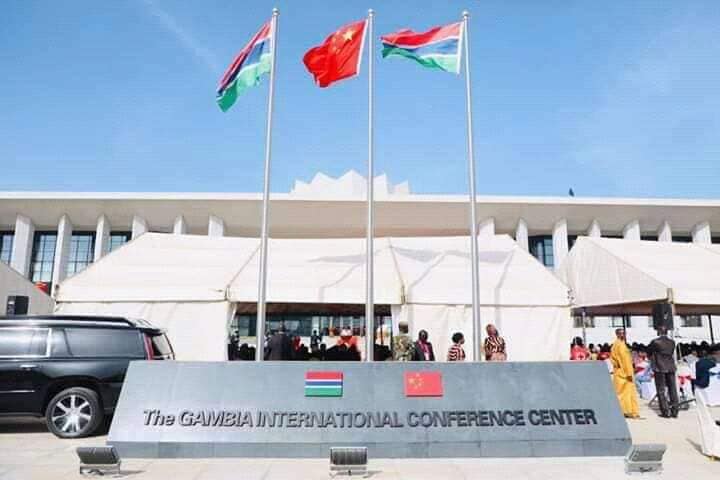 By Lamin Njie
President Adama Barrow has inaugurated the China-funded and built conference facility ahead of the 2022 Organisation of Islamic Cooperation summit to be held in The Gambia.
The 1,031 capacity conference centre cost 50 million dollars (approximately 2.5 billion dalasis).
However, the complex appeared to have two names and this has sparked a furore.
The Gambia government had last week announced the centre was named after the former president Sir Dawda Kairaba Jawara as sources told The Fatu Network China had wanted the centre to be named, 'The Gambia International Conference Centre'.
China was reportedly not happy with the naming of the centre after Sir Dawda but the East Asian nation through its embassy in Banjul told The Fatu Network the claims were mere 'rumours'.
At the inauguration on Saturday, a placard at the front of the complex bore the name, 'The Gambia International Conference Centre' while 'Sir Dawda Kairaba Jawara International Conference Centre' could be seen written elsewhere.
Gambians online reacted to the unveiling of the structure but most jumped at the name debacle.
Ismaila Drammeh commented: "We were informed in a press release by the government of The Gambia through the Ministry of Transport, Works and Infrastructure on the official Facebook page of the State House of The Gambia dated January 6th, 2020 that and I quote ꟷ 'The Ministry further informs the public that the International Conference Center (ICC) will be named after the former president, 'Sir Dawda Kairaba Jawara International Conference Center'.
"So, where is Sir Dawda's name perhaps it is written somewhere inside the building and it is not visible to someone outside of the building or what?! Something is not right here!"
Ndeye Fatou Sohna said: "This Govt NEVER gets it right the first time around. They always misfire, then a huge explanation follows! If you are explaining too much, then you must be doing something wrong!"
A ministry of works official had told The Fatu Network the naming of the centre came from the office of the president and the ministry of foreign affairs. A foreign affairs spokesman said they are not aware of a standoff between China and The Gambia over the naming of the facility.
State House press secretary Amie Bojang Sissoho said she could only comment on the issue if The Fatu Network disclosed the source of its information that there was a naming debacle.
The inauguration of the complex comes days before a three years term that President Barrow agreed to in 2016 ends and it's seen in some quarters as an attempt by the president to boost his popularity as the three years row rumbles on. State House said those were mere 'opinions'.