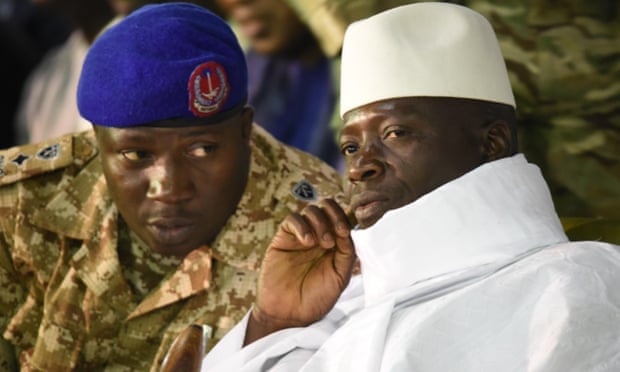 By Lamin Njie
Former president Yahya Jammeh told Ousman Rambo Jatta 'I'm not a cat' after the deputy APRC interim leader used a proverb to suggest people were taking advantage of the former dictator's absence.
Mr Jammeh spoke to Mr Jatta from Equatorial Guinea in a conversation that emerged on social media on Saturday.
During the conversation, Mr Jammeh claimed people have been insulting him in a bid to provoke his supporters.
Rambo Jatta interjected by telling Jammeh: "But you're our supreme leader…"
Jammeh then said: "When I was in The Gambia, did anybody insult me?"
Replying, Rambo said: "No sir, not at all."
The deputy APRC interim leader then said: "But sir I think you heard Bob Marley sing that, 'when the cat's away the mice play'."
Jammeh responded by saying, "But I'm not a cat."
A laughing Rambo responded: "But it's a proverb and I believe you know what that means."
The conversation then took an awkward dimension with Jammeh weirdly saying: "But these are not mice, a mice is a very clean animal [sic]. Have you ever seen a mouse sin?"
Rambo replied: "No sir, not at all."