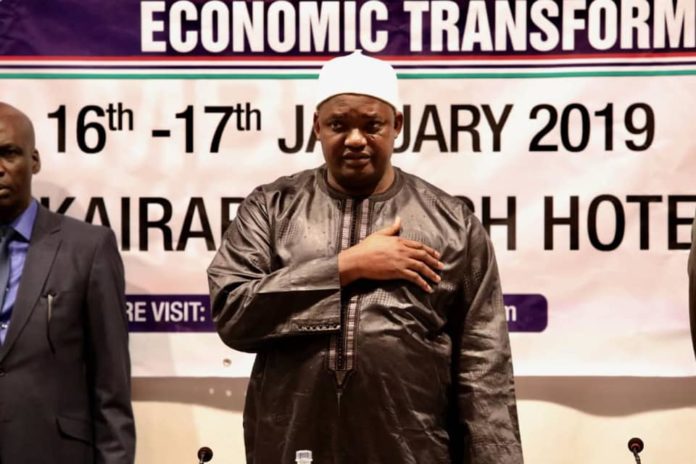 By Momodou Justice Darboe
A prominent Gambian Islamic scholar has warned that The Gambia is currently at crossroads, calling on President Adama Barrow to honour his earlier vow of staying in office for only three years.
He also called on Mr. Barrow to exercise restraint in the face of sustained pressure for him to quit office come December of this year, suggesting that a referrendum may be the panacea to the current political squabbles in the country.
Speaking in an exclusive interview with The Fatu Network, Imam Ba-Kawsu Fofana said: "You know that Yaya Jammeh and Barrow [Lt. Barrow] staged a coup and agreed to be in power for only six months and as a result of this agreement, many lost their lives.
"These people [coalition] also agreed on a three-year transition government. Adama had been with us and he was very calm and some were even saying Adama doesn't talk much but as a result of this three years talk, he is now a changed man and is aggressive.
"This is why people should be circumspect when it comes to the position of president. Yaya Jammeh started executing people when Barrow [Basiru Barrow] said they will be in power for only six months and many lives were lost. And now, President Barrow is getting more and more aggressive; lots of sackings and is seeing many as enemies now."
He argued that if the coalition's three-year agreement is indeed in conflict with the constitution, referendum could be the best way out.
"His government is not here to stay long in office as per the coalition agreement. The coalition was formed based on knowledge and foresight for the fact that no one party can defeat Jammeh at the polls. So, they came together to change the government and make reforms. The coalition president should not be sit-tight because that is not good for the country. I think Barrow should honour his promise to the people."