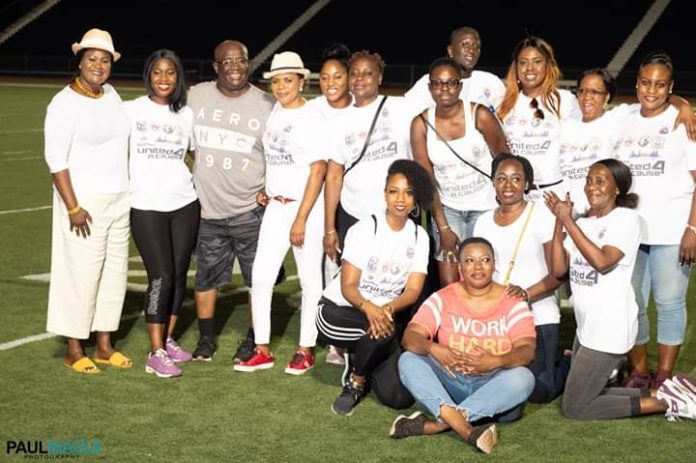 By Tijan Masanneh Ceesay, in Atlanta
The All Gambian High Schools Alumni Reunion, an annual gathering of Gambians living in the United States has been held.
The event, the second of its kind, took place last Saturday in Atlanta, Georgia attended by more than 200 people.
Speaking at the event, the president of the All Gambian High Schools Alumni Group in the United States Momodou Ndow called on Gambians in the Diaspora to rise to the occasion and do their part in improving the standard of education in The Gambia.
"We must do our part to elevate the education standard [in The Gambia]" Ndow said.
Ndow lamented the poor standard of education in The Gambia and said the past results of the West African high schools examinations "are deplorable and we must do our part to raise the standards."
Mr Ndow said in comparison to their time as high school students, the situation today is, "rather sad."
He said the purpose of bringing the Alumni of four high schools ( St. Augustines/St. Joseph's, Gambia High, Nusrat and Muslim High Schools) is to play their part to ensure that today's generation can enjoy the standards of their time.
Mr. Ndow challenged Alumni from other schools residing in the United States to come and be part of the group.
This way, he added, the 'ALL' in the name of the group will be realized.
"It saddens us that despite numerous attempts to get other Schools to be part of this project, the efforts have not been made from their end," Ndow said.
Taking a line from The Gambia national anthem, Mr Ndow concluded that the only way "we can pledge our firm  allegiance to remain  ever true to our motherland is rising up to face the situation which is real and contribute our quota."
He reminded that the situation was serious and it's national problem that must be faced head on.
"It is no secret that our education system is a disaster, let's be each other's keeper and collectively get the job done, Mbollo moi dolleh (Multitude is Power)," he said.
Another highlight of the event was the Posthumous Eric H Christensen Award presented to the late Justice Solomon Francis Njie in recognition of his contributions to national development both as a Jurist and teacher.
The awarded was received by Mr. Solomon Njie, the latter's grandson.
In a surprising announcement, Veteran Gambian journalist, football commentator and author, Tijan Masanneh Ceesay was also conferred with a Lifetime Achievement Award for his work and contributions to the reality and achievements of the group.
Mr. Michael Nicol was also honored.
The three day event ended on Sunday with an All Night Old School style farewell party.
Next year's event will take place in July.