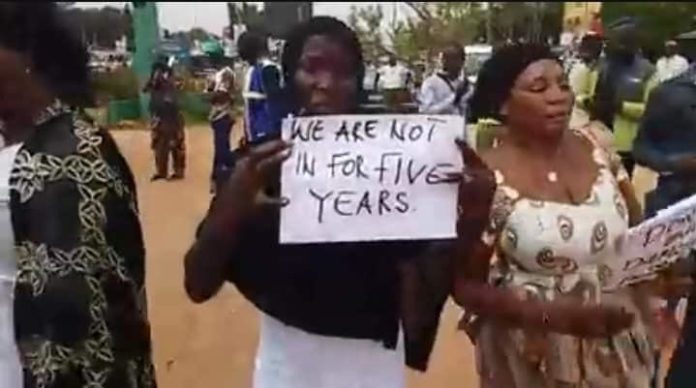 By Lamin Njie
The Gambia Police Force on Friday said the 15 people who were arrested after taking part in a protest where they called for President Adama Barrow to step down in January, 2019 have been charged and will appear in court.
Fifteen members of Operation Three Years Jotna, a group campaigning for President Barrow to abide by an understanding that brought him to power in 2016, on Friday staged a protest in Kololi as the debate over whether the President should leave office after three years continued.
The spokesman of the Gambia Police Force Lamin Njie told The Fatu Network the fifteen protesters have been slapped with a charge of prohibition of conduct conducive to the breach of peace.
Njie said: "They call themselves Operation Three Years Jotna. Today they went to Senegambia demonstrating with placards. They had never applied for a permit to demonstrate. The police tourism security unit tried to disperse them peacefully but they will not adhere to that call.
"So eventually, they got arrested and taken to the Kairaba Police Station. They are fifteen in number, eight female and seven male. Their statements were taken at Kairaba Police Station and eventually they got charged.
"They got charged with prohibition of conduct conducive to the breach of peace contrary to section 9 of the public order act. They are already granted bail but they will appear before the court as soon as possible."