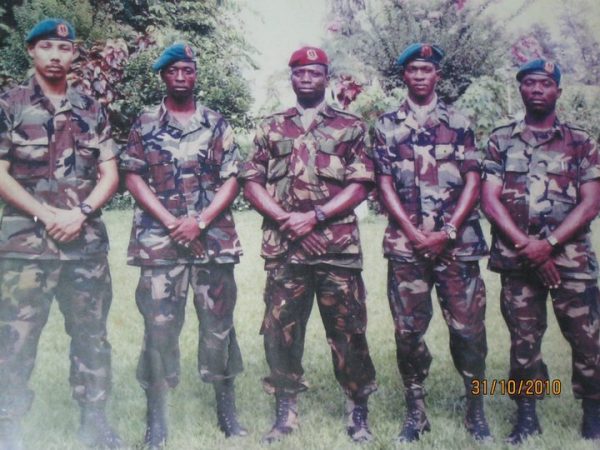 A former aide-de-camp to former president Sir Dawda Kairaba Jawara has that Senegal lent a helping hand to the 1994 coup which brought former president Yahya Jammeh to power.
Momodou Lamin Gassama testifying before the TRRC on Thursday said Senegal directed Jawara not to stage a comeback in exchange for him to be granted sanctuary. Abdou Diouf was Senegal's president at the time.
"Senegalese government refused to accept Sir Dawda Jawara. They said they will accept him on the terms if he wouldn't interfere to come back to power. It took us 3 days before Senegal accepted Jawara," Gassama told the TRRC.
He said Jawara and 46 others were evacuated to Senegal on an American war ship and that in Senegal, they were not giving presidential welcome but a normal welcome that was rushed, adding upon their arrival at Senegal, Jawara was taken to Medine before he left for England.
US' Role
Meanwhile Gassama told the commission that the 1994 coup could have been foiled if his suggestion to the American ambassador was accepted, adding at the time the caliber of weapons American soldiers were having on the ship could stop the coupists from taking over the State House.
He said: "I didn't trust the American ambassador, I see him to have interfere in the internal politics of the country. Whatever was happening he was the obstacle of it. I suspect him to be part of it."
He also leveled his blamed on the them American ambassador to The Gambia to had wrote an article on the defunct Daily Observer Newspaper criticizing the PPP government for bad pay.
He added that in the initial stage of the coup on July 22, 1994, he informed Jawara to leave State House for Senegal but that Jawara was not willing to go, adding they had convinced him on a number of times before he would accept.