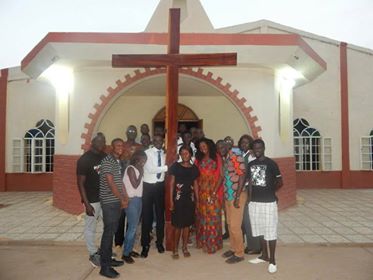 The World Youth Day is an initiative of the late Pope John Paul II in the year 1984 and it has been celebrated worldwide since then. The next World Youth Day is going to be held in Panama in January, 2019 and bring together youths from all the five continents.
The Diocesan Youth Committee of the Catholic Diocese of Banjul in 2010 has launched the National Youth Cross Celebration and the first edition was held at the Resurrection Parish – Brikama in 2011 and the second edition was in the Cathedral of Our Lady of the Assumption, Banjul in 2013.
The third edition of the Youth Cross Celebration otherwise known as The Youth Cross Weekend is going take place at St Charles L'Wanga Parish in Fajikunda from 22nd to 24th June, 2018.
This year, more than 2000 christian youths are expected to gather at Fajikunda for a weekend of prayers, studying the scriptures, networking and building up each other spiritually.
Youths from the Arch Diocese of Dakar, the Diocese of Kaolack and the Diocese of Ziguichoire will travel from Senegal to take part in the celebration.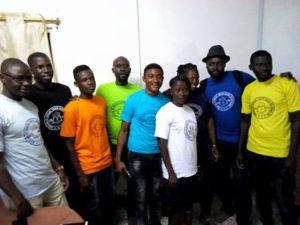 The weekend is going to start with a procession from St Therese's Parish Kanifing to St Charles L'Wanga Parish Fajikunda, on Friday 22nd June starting at 3pm, and ends with a Thanksgiving Mass on Sunday 24th June, to be officiated by the Lord Bishop Dr Gabriel Mendy CSSP, Bishop of Banjul.
Preparations are in high gear as the weekend draws near, and all youths are encouraged to come out in their numbers. Let's come and build up each other in our faith, as iron sharpens iron. It's going to be a weekend of spiritual empowerment