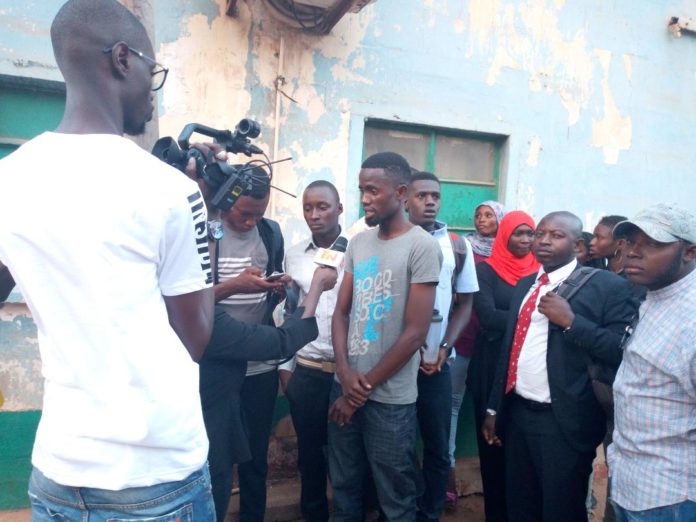 Following the arrest of Alieu Gaku, the UTG student, for taking pictures of the police, our cameras were on the scene and held interviews with the alleged victims.
Alieu complained of severe police manhandling and threats. He claimed to have been physically assaulted, in the car, and at the station.He alleged that the police threatened to plant evidence on him.
https://www.youtube.com/watch?v=_9yqKQtZPWs
Alieu Bah, frontman for Occupy Westfield, on his part, claimed that on hearing the news, he rushed to the station to verify what really transpired. He also lamented disregard for the rights of the citizens, on the part of the police.
According to him, he was actually involved in a physical tussle at the station.
The Police chief promised a thorough investigation into the matter.