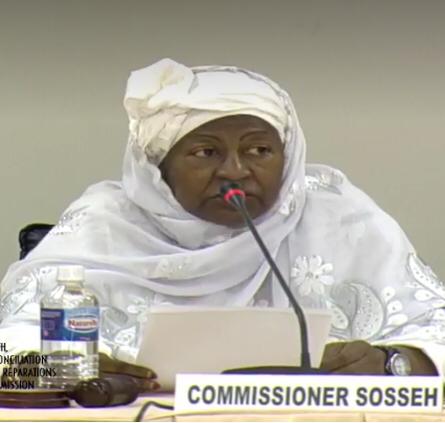 By Lamin Njie
The Truth, Reconciliation and Reparations Commission has vowed to deal with anyone who attempts to obstruct its work.
Adelaide Sosseh, the vice chairperson of the commission, told the commission's sitting on Monday that insofar the commission has critics "it will not tolerate persons who attempt to obstruct its work."
Sosseh said: "The TRRC has critics and opponents. The TRRC values constructive criticism and will do all it can to address all those criticisms when they occur.
"The TRRC however, will not tolerate persons who attempt to obstruct the work of the commission or who tries to distract from its work by vilifying the integrity of the commission or the commissioners.
"The TRRC stands resolute in carrying out its mandate to the best of its ability without fear or favour and as mandated by the TRRC Act 2017."
Sosseh's comments come after at least two people have been arrested and charged to court for interfering with the TRRC's work. Yankuba Touray and Fatoumatta Jahumpa Ceesay face up to three years in jail if convicted.
The TRRC also has critics and one person who stands out is proud companion of former President Yahya Jammeh, Samsideen Sarr.
The former Gambian army commander writes long articles where he often tears into the TRRC.