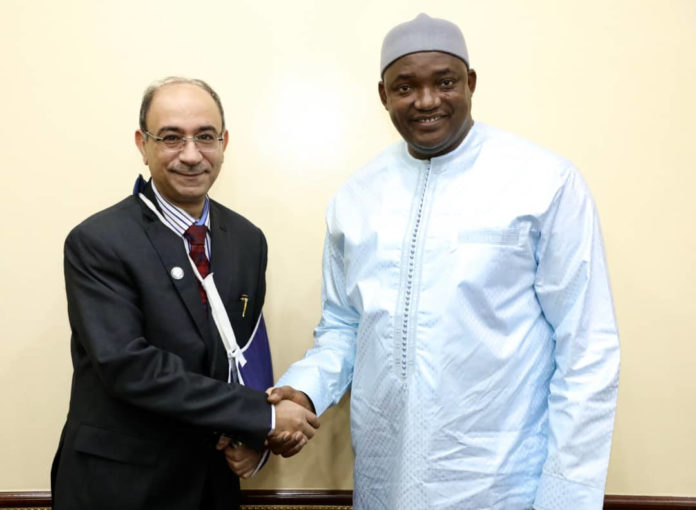 By Basidia M Drammeh
Former President Yahya Jammeh has staunchly lobbied for the Gambia to host the 2019 OIC summit and eventually succeeded in his bid. However, Jammeh's long-held dream brutally crushed following his defeat in the 2016 presidential election.
Though it was faced with a myriad of challenges, the incoming Barrow Administration announced its intent to forge ahead with plans to host the Summit. The government was likely pinning hopes on the funds it would secure from the oil-rich Gulf States, such as Saudi Arabia, UAE, Kuwait and Qatar. The Summit usually helps poorer countries to bolster infrastructure and create job opportunities. As a matter of fact, the Foreign Minister has crisscrossed the Gulf to solicit their support. It remains to be clear how much funds the Government had secured thus far.
At the time, some Gambians cynically raised a red flag, arguing that the country was ill-prepared for such a high-profile summit, taking into account the huge logistical effort involved, coupled with the fact the country was just emerging from sneering political stalemate.
However, the Gambia OIC Secretariat has been deliberately or inadvertently telling Gambians that it was on track, despite the fact that no tangible signs were seen.
My suspicion grew about the summit when President Barrow made what was dubbed as a surprise visit to the International Conference Center (ICC) which is being built by China. Astonishingly, the President made no mention of the Summit for which the center is being constructed. The state-of-the-art edifice was China's reward for Jammeh when he unceremoniously decided to sever ties with Taiwan in favour of mainland China.
As this news broke, many Gambians have expressed disappointment with the Barrow Government for the missed opportunity, referring to the neighbouring Senegal which has successfully hosted the Summit a few years ago. Others have challenged the authorities to come out clean with regards to the funds already secured.
For the sake of transparency and accountability, it will be prudent for the Gambia-OIC Secretariat to hold a media briefing as soon as possible to shed light on the circumstances surrounding this decision to scrap the summit and the way forward.