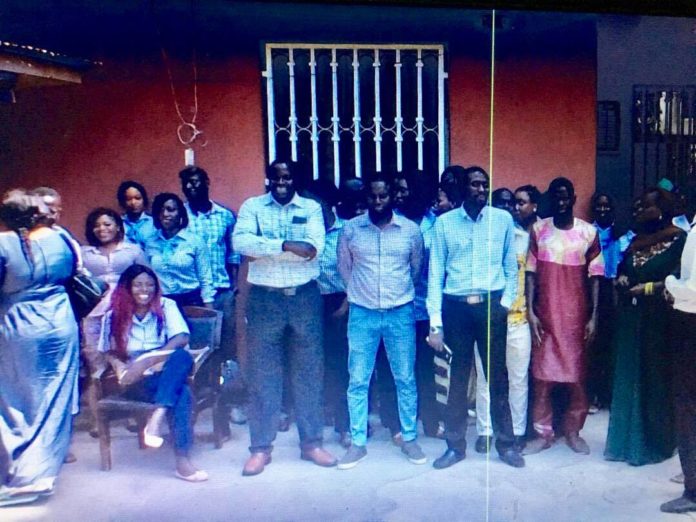 The dust is yet to settled at the Social Security and Housing Finance Corporation as the standoff between the staff and Managing Director Muhammed Manjang seems far from over.
The Social Security board is said to have handed a three months suspension on a senior manager Modou Camara, the staffs' representative at the Social Security Board level.
For six weeks now, staff of the Social Security have been at loggerheads with their boss, demanding for the removal of MD Manjang, who they alleged of corruption and neopotism.
Staff claim that Manjang is not leading the institution in the right direction after he approved a study package for a junior staff to study in Ghana costing the institution millions, a course they said is offered in the country.
in several media interviews, Muhammed Manjang described the allegations as unfounded.
Modou Camara has been the face of the staff in this saga. He led the recent sit down strike and the protest march to the presidency. He has been handed a three month suspension with salary by the board of social security.
Despite his suspension, Camara on Thursday reported to work even though he has been removed from the biometric system, therefore making it impossible for him to clock in and out.
United against Manjang, the staff say the suspension of Modou Camara as their representative at the Board level is unjusitifiable and demands the board to rescind the decision. According to them, the issue is not only about Camara but the entire staff.
The government says it has instituted an independent committee to look into the impasse at the social security with a view to resolve the matter as soon as possible.
In his recently held bi-annual meet the media, President Barrow says the committee was set up after there was a complain that part of the board were bias. The Secretary General Habib Drammeh, according to Barrow, was working to resolve the issue.
However, staff of the social security are not happy with the pace at which the government is reacting to the impasse. They urged the President to act immediately as they want justice.
MD Manjang could not be available for comment as he was said to be on a casual leave.