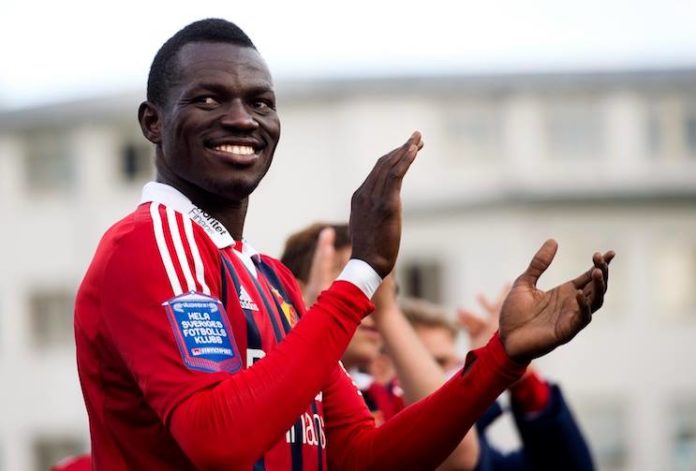 Gambian international Omar Colley has clarified his reasons for withdrawing from Algeria game next Saturday. The Scorpions will host Algeria at the Independence Stadium in Bakau, in the 2019 African Cup of Nations Qualifiers. The tournament will be hosted in Cameroon next year.
Colley writes: "I'll like to clarify issues circulating these past weeks with regards to my failure to come and represent my country, The Gambia, in our AFCON qualifier match against Algeria.
As you all know, being Captain of the Scorpions, I'm always motivated to come and play for my country and give my all!"
He added: "But, unfortunately, I couldn't this time around because of family reasons. My wife gave birth but had complications and is still currently under a doctor's care and of course, moments like this I should be with her."
Colley's absence has raised speculation by fans who appeared disappointed by the withdrawal of the defender.
"I have spoken to the Coaching Staff about my reasons and they understand but I just felt it's time for me to explain things for all to understand."
"Finally, I want to place on record my support and best wishes to the Coaching Staff, my Scorpions Teammates and the entire country in particular. Best of luck on Saturday and I pray we get the desired result as a nation."
Omar Colley is among three key players who won't be appearing for this all important game- the two others are Hamza Barry and Modou Barrow