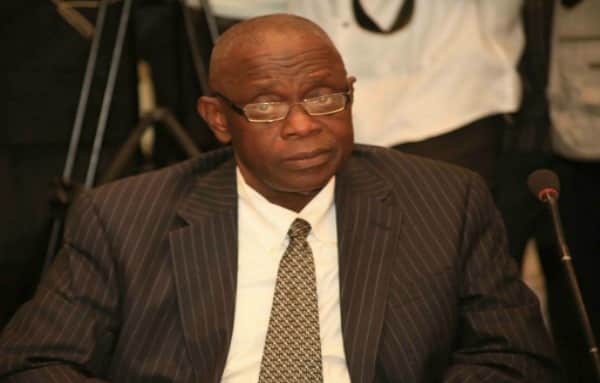 By Lamin Njie
Amadou Sanneh has said that his sacking and that of Ousainou Darboe and Lamin Dibba President Adama Barrow have all along been coming.
President Barrow on Friday removed Amadou Sanneh as Trade Minister, Ouisanou Darboe as Vice President and Lamin Dibba as Agriculture Minister.
Reacting to his removal on Friday, Sanneh said their sack has been coming.
He said in an audio that was purportedly recorded in Ousainou Darboe's house: "I have suspected this since. I have packed up a long time ago. When he (Barrow) returned from his trip, Darboe told him his removal of Ya Kumba was illegal. The president reacted by saying, 'oh so that's what you are also saying?' Darboe told me he after that encounter he also packed his things.
"It's not a good thing. He has been planning it for a long time just that he didn't see the way that time. So now it's left to us, UDP. I'm not in UDP to say I'm going to support one person. I was not supporting Adama, I was not doing it for Ousainou. I was doing it for The Gambia.
"For Adama, he's not thinking about this five years. He wants to be in the power for the next ten years [after the five years]. Because what he has been telling people we have been hearing it. He said he has not been in office yet and we want to overthrow him. So it has always been about his selfish interest. We have seen this a long time.
"Some of us in the UDP executive would always get angry but Ousainou was telling us this man is from UDP. If you are in UDP, we are fighting with APRC. But what he has done is that he brought APRC people, they are the people advising him. The way Yahya Jammeh took, that's the way he is also taking."