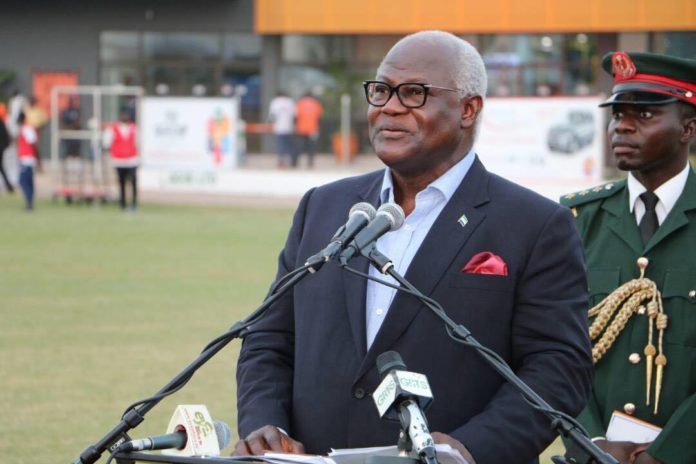 By Omar Wally
The President of Sierra Leone, Ernest Bai Koroma has said that Africa needs more entrepreneurs like Muhammed Jah to inspire youth to become entrepreneurs. "Africa is the continent of the future, but we can only translate the energies of our youth into something productive and creative for Africa when we have more people like Muhammed Jah."
The Sierra Leonean leader made these remarks on Thursday, November 30, in Bijilo during the commissioning of Qcity.
President Koroma said Africa needs a great number of entrepreneurs so that they can help in the development process of the continent.
"We in government always trumpet out that yes as government, we have to create the enabling environment, but we also need the private sector to become the engine of economic growth."
President Koroma said the launching of Qcity clearly demonstrates that indeed it's the private sector that is required in Africa to become the engine of economic growth.
"With Qcity, we are guarantee of huge employment opportunities for our young people, new experts and it will provide for a good number of them."
President Koroma describes Muhammed Jah as a compatriot and alumnus that they all are all proud of.
Sierra Leonean leader said Gambia and Sierra Leone share cordial relationship, strong historical, political and cultural links. "History tells us that in two separate periods from 1821-1843 and from 1886to 1888 The Gambia was governed from Sierra Leone."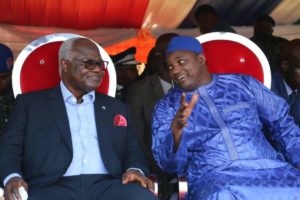 It is a fact that civil servants from Sierra Leone were seconded to The Gambia said President Koroma. "
This relationship succeeded for a very long time adding that even earlier history indicates that Creole of Freetown and Aku marabous of the Fourah Bay area in the east of Freetown have deep roots in the Gambia. "No doubt our people are related by blood, language and culture which makes the bond between the two countries even stronger."
President Koroma said the relationship between Gambia and Sierra Leone has also been strengthened by trade, migration, diplomacy and religion.
He concluded that education is the light which continues to rekindle and further strengthen the historical ties between the two countries.