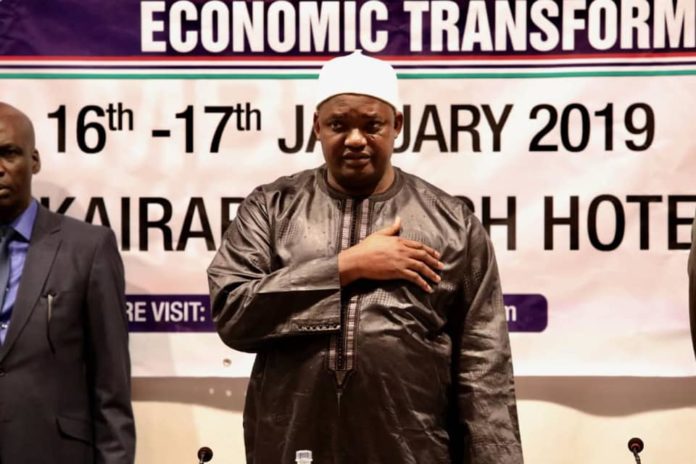 By Lamin Njie
President Adama Barrow will now take anyone who insults him to Mile Two, one of his staunchest supporters has said.
"Adama Barrow will now not give anyone an easy pass. Anyone who says anything disrespectful to him, he will not compromise. He will arrest you, prosecute you and take you to Mile Two," Njie Manneh said in an audio message at the weekend.
Njie Manneh was a member of the United Democratic Party but he has left the party for President Barrow.
"Being a member of UDP was a mistake and I have realised that and I have repented," Manneh told The Fatu Network in an exclusive interview last year.
A section of the Gambian public mostly supporters of the UDP claim Manneh is a fool and have in the past unloaded on The Fatu Network for giving him the platform to express his views.