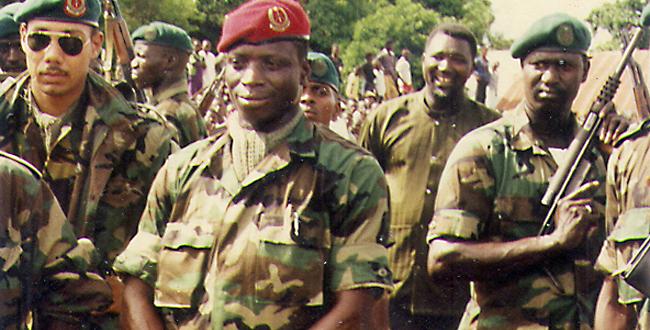 By Lamin Njie
A sister to Ousman Koro Ceesay has said that her mother told her that her tight-lipped brother confided in her that he was threatened by the former vice chairman of the AFPRC junta Edward Singhatey after an argument.
Bajen Ceesay Jaiteh testifying before the TRRC on Wednesday said the former finance minister of The Gambia visited their house in May 1995 and had a discussion with her mother.
Ceesay Jaiteh said: "[In] May of 1995, I walked into the bedroom of my mother and found Koro and my mom having a discussion. Upon entering the room, I could see my mom was little bit uncomfortable looking on facial expressions.
"I asked what was going on, Koro just said, 'oh nothing to worry about.' But mom told me Koro just relayed a message to her saying he had an argument with Lieutenant Edward Singhatey at the time and Edward Singhatey threatened to kill Koro."
Ousman Koro Ceesay was killed in former junta leader Yankuba Touray's house in June 1995.
Witness after witness at the TRRC have picked out Edward Singhatey as the man who masterminded his murder.
Singhatey has also been accused of fronting the brutal killing of soldiers accused of plotting a coup in November 1994.