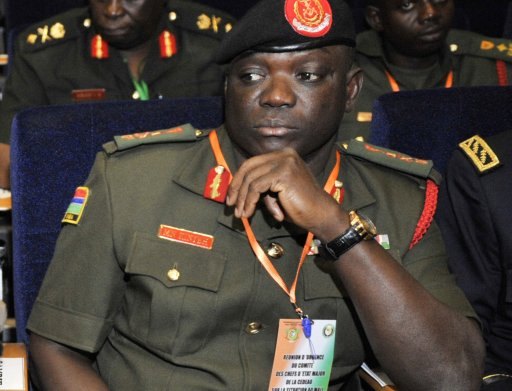 By Lamin Njie
A Gambian army lance corporal has been taken into custody after he 'accidentally' shot his colleague.
Lance Corporal Sylvester Gomez shot Lance Corporal Samba Bah in the thigh.
Army spokesman Major Lamin K Sanyang told The Fatu Network on Tuesday the incident happened on Monday at a military guard post in Kanilai.
Sanyang added: "It's what we call in the military negligent discharge. That was what happened. It was between two of our soldiers at one of our guard posts around Nyeffie but a board of inquiry has been instituted and has started work to ascertain the circumstances surrounding it. He (Sylvester Gomez) is with the military police."
Bah has since been admitted in hospital in Banjul.
Samba Bah