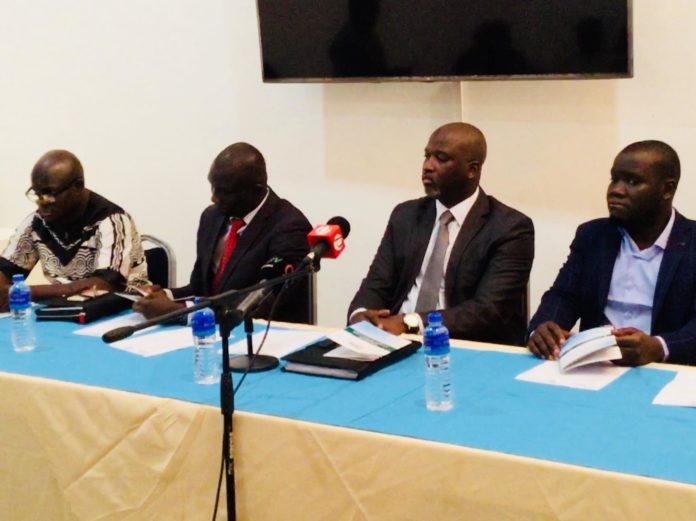 Minister of Justice Aboubacarr Tambadou has said that his comments on the publication of false news were taken out of context.
Mr Tambadou on October 9 told journalists at a press conference in Banjul that the law on the publication of false news was still in place and that anyone found wanting of spreading false news will be prosecuted. The comments quickly generated concern from among the citizenry.
Reacting to the concerns on Monday, the Justice Minister stated that the pronouncement that the country still has applicable laws to deter what he describes as 'irresponsible conduct' was meant to serve as a reminder to those who are determined to deliberately spread lies "for personal agendas at the expense of our fragile peace and stability."
"The comments should have been seen in that context alone. It was not a threat against anyone and certainly not against the media that has contributed so much to bringing about this change in our country and will continue to play a huge role in our democratization process," he said.
The Gambian constitution has in it a piece of legislation that punishes anyone who publishes or broadcasts any statement or report that is false. The law was greatly relied on by the immediate past government to keep back the media.
The Justice Minister said while the concerns are genuine in respect of the potential application of the law on the publication of false news, the constitutional right to freedom of expression and the media is not under any form of threat in the New Gambia.
"The fact that the law against the publication of false news pursuant to Section 181 (A) of the Criminal Code while still remaining valid has not been used against anyone in this country since the change of government. [This] indicates that the application of the law is reserved for only the most serious cases as the provision of the law itself envisages by introducing the element of materiality in the falsity of the information or news," he said.