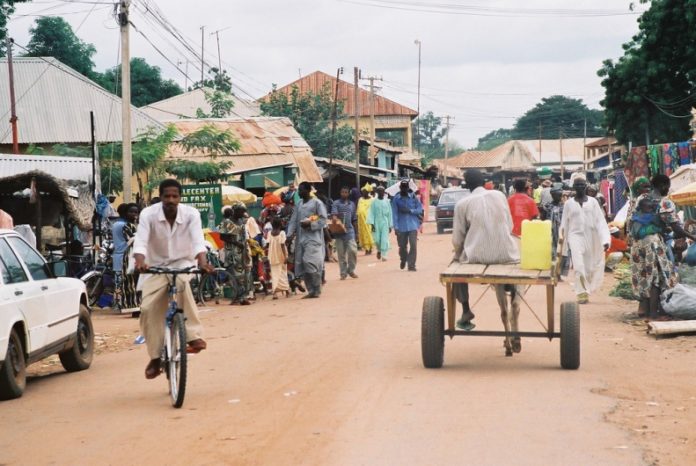 A man who claimed to be working with Mercy Ship (Doctors Without Borders) has defrauded millions of dalasis and ran away.
Among the dubious activities he did included the unroofing of a Madarassa in Numuyel village that he promised to refurbish.
The suspect impersonated himself as Ebrima Jallow, and in some instances Kebba Jallow. He is currently on the run, our sources said.
He was lodging at Basse's Agib lodge for 17 days where he took 29 rooms including executive rooms as reserve for his so-called friends and partners coming from the United States. His bills including food and 24 hours electricity supply, according to Agib's general manager in Basse, Lang Saho, was about D900, 000. He was also inviting friends to be served food at the lodge on frequent basis, Saho confirmed.
Mr. Saho said that when he requested for the Man to pay some parts of his bill, he pleaded for time to be given to him as his partners were coming from the United States.
The Man, our sources added, had identified some people as subcontractors that he would be working with during his stay in Basse.
Our sources further revealed that the Man claimed that one of his uncles was working with Bill Gate, a multibillionaire in the United States for decades and that he was in the region to bring development projects to their doorsteps.
Sukel Baldeh, a native of Basse Mansajang who was one of the contractors identified by the suspect to work with him described the incident as 'unfortunate.'
Baldeh told our reporter that the ran-away Man went to one Mutarr Duga, a businessman in Basse and took 475 bags of cement, 6 new motorcycles with each costing D36, 000 and cash amount of D50, 000.
The motorbikes, he went on, the Man claimed were meant for the 6 contractors that he would be working with on his projects.
"He also asked me to give him D45, 000 of which I did, promising he would pay back when his uncle living in the USA sends the money back," he disclosed.
Baldeh explained that out of the 475 bags of cements, 245 were taken to St. Georges Upper and Senior Secondary School as the alleged impersonator promised to build a multi-purpose center and and also fence the school.
He said the school authorities also went and brought 34 trips of sand in order to start working on the project, which he said cost them huge amount of money as they paid a contractor to bring some sand.
He further narrated that the suspect also went to St. Mbulumbas Senior School and also promised to build a teacher's quarter and fence the entire school for them, and out of the 475 bags of cements that he took from Businessman Mutarr Duga, more than hundred bags were also taken to the school.
The Man, Baldeh added, went to Numuyel Arabic School in the Jimara District of URR and gave them 150 bags of cements. "He asked them to unroof the school as he was going to rehabilitate the entire school," he said.
He stated that the school authorities also started warming up for the exercise, hoping that the project will soon kick-start. "The man also asked one Mr. Batata to arranged for 10 people; as his uncle who he said was working with Bill Gate had sent 10 vehicles so that they would go an bring the said vehicles.
"The accused went with Mr. Batata's vehicle to Kombo and when he arrived in Kombo, he called Batata and told him that it was not necessary for those 10 people to come," he said. "We were calling him on several occasions but could not reach him."
Efforts to reach the school authorities of St. Georges and St. Mbulumbas proved futile.
Source: The Point Newspaper