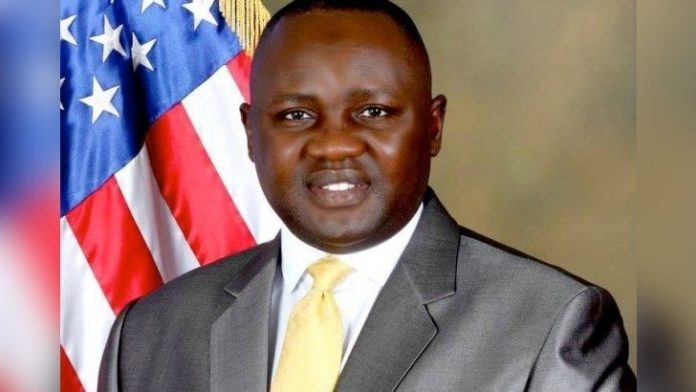 By Lamin Njie
Ebou Jallow has said that he has never stolen a butut in his life, laughing off allegations that he stole three million dollars from the country's coffers.
The former AFPRC junta spokesman was savaged by Gambians Thursday after he lashed out at the TRRC over its Tuesday's hearing. His comments which were directed at the commission's lead counsel drew him flaks with Pierre Cherry describing him as a 'big thief.'
But speaking to The Fatu Network on Thursday, Jallow slammed the allegations as slanderous.
He said: "I, Ebou Jallow, have never stolen a butut – never in my life. I did not stole a butut, I have never stolen anything and you need to write that to rectify that. You know the society we live in. If a lie is told, it takes years and years and years to change that lie.
"I don't need a platform from to prove my innocent just as they have no right to talk about me. Even if they know, they have no right to talk about me. I did not steal any three million dollars. I have been taken to court by The Gambia government, I have been accused by Yahya Jammeh.
"I have been exculpated by the court in Switzerland with a valid judgment saying I did not steal any money. I submitted that judgment to the Janneh Commission. Go and ask the Attorney General's chambers and go and ask the Janneh Commission and find out whether I Ebou Jallow have ever been convicted. If the answer is no, you write that Ebou Jallow has never been convicted. He was accused by Yahya Jammeh, he went to court in Switzerland and the court ruled that Ebou Jallow did not steal any money."