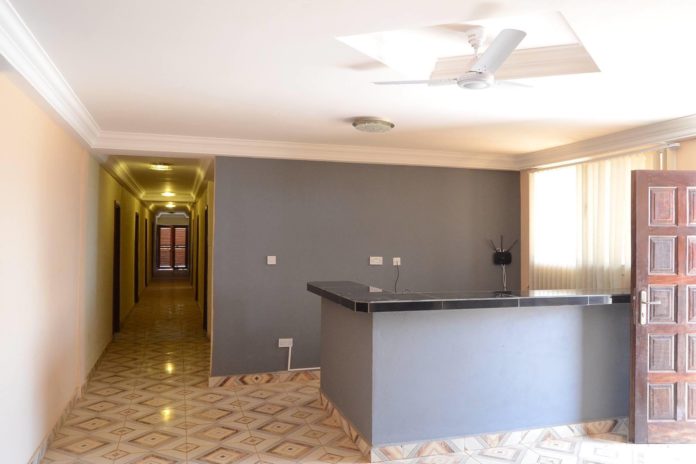 By Alieu Ceesay
Lamin Sanneh, manager at The Gambia Football Federation (GFF) Hotel located at the FIFA Funded Goal Project in Yundum has explained the reason for denying lawmakers access to the hotel.
Reports say there was a stand off on Monday between the staff posted there and members of the National Assembly Select Committee on Sports.
The lawmakers, according to information gathered, were led to the place by GFF Secretary General Abass Bah and Technical Director Ebrima Manneh. Both Manneh and Bah have not been frequent at the Football House, as they have been forced to stay home. Their contracts with GFF end at the end of December.
The NAMs who were said to be on an inspection visit had a standoff with the staff on duty who denied them access because they have no approval. They were denied access and went home.
In an interview, Manager Lamin Sanneh said he was not officially informed about the visit of the committee prior, therefore could not allow them access.
Sanneh said he was out of the jurisdiction at the time of the visit, adding there were guests in the rooms and thus could not allow inspectors.
The select committee is said to have visited the place without informing the GFF Executive, which has been 'suspended' by the National Sports Council pending an investigation into its financial dealings.
However, the GFF says it is not recognizing the suspension and has continue with their work.
"The Select Committee said they are not speaking to a suspended executive," a source familiar with the story said.