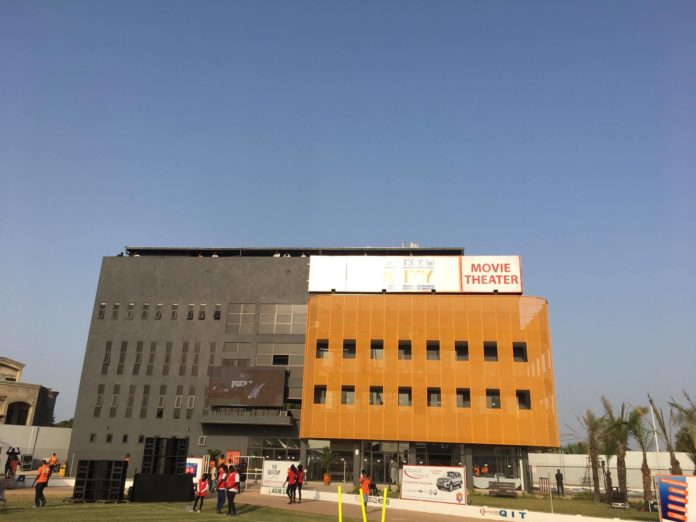 By Omar Wally
Gambia's first private television station was Thursday, November 30 launched at a colorful ceremony attended by President Adama Barrow and his Sierra Leonean counterpart Ernest Bai Koroma.
This brings the number of television stations in The Gambia to two. The national broadcaster, Gambia Radio & Television Services was the only television station in the country for over two decades.
The new television station, QTV is owned by a Gambian entrepreneur Muhammed Jah, Chairman of The Qgroup.
QTV is part of QCity, a project which encompasses facilities such as an Olympic Size Swimming Pool, Hostels, Basketball Court of NBA Standard, Volleyball Court, Indoor play Area For Kids, Physiotherapy, State of the Art Cinema Theater, a Food Court, Soccer Field FIFA Compliant, and a Tennis Court Olympic Standards among others.
In his official statement President Adama Barrow, said the magnificent facility will complement his government's drive to encourage a healthy life style for the Gambian people.
"The multi-purpose facility is an ultra-modern and high technology facility with a wide range of services for children and adult entertainment features."
Barrow congratulated Jah, his partners and the entire group, adding that he is sure that this venture will be celebrated by every Gambian.
"The government is part of the initiative undertaken and we are equally appreciative of your firm commitment to discharge your cooperate social responsibility as expected."
My government, Barrow noted places high premium on rapid transformation and modernization of the Gambia, in line with the demands and expectations of the public.
"The road to development is a long one therefore; we need all hands on deck". Barrow noted.
Muhammed Jah, the brain behind the Qgroup, noted that the QCity is a project divided into three phases. 'What you see today is just phase one of the project."
He disclosed that phase two, will include a covered pavilion adding that in phase three a shopping mall is in the pipeline.
Jah emphasized that as a business man, he is interested in creating new business opportunities and to also transform failing ones.
"We want to create jobs, create values, and become a business that will stand the test of time and contribute to the rebuilding of our society."