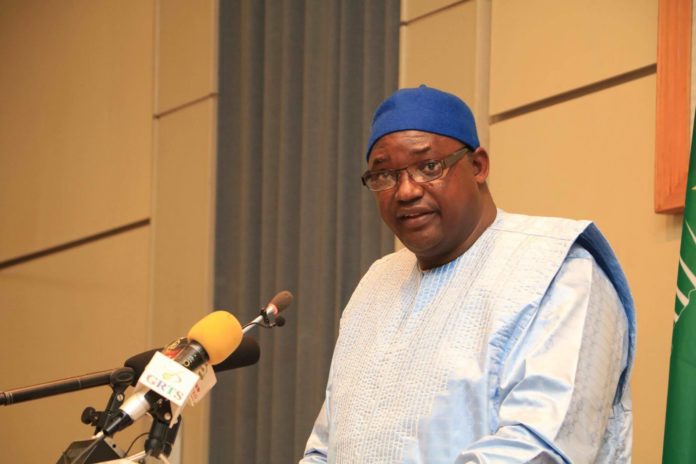 Senior civil servants from permanent secretaries, deputy permanent secretaries and directors among others have all renewed their pledge to the new administration at a meeting presided over by President Adama Barrow at State House in Banjul.
President Barrow in his statement told the country's top officials that the meeting is a unique opportunity to discuss issues of concern, outline the expectations and chart the way forward for the development of our country.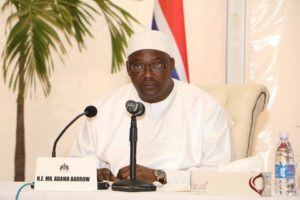 "The timing of my very first engagement with you, the senior functionaries of the public service today is not by any means impulsive," President Barrow said.
The Gambian leader said the meeting is part of planned activities marking the first anniversary of his administration, saying the theme for this milestone is reflection and soul-searching for inclusive national development.
After one year of engagements, observations and assessment of the public service from my vantage point at the presidency, it is reasonable for one to acquire some insight and be able to share some vision on the transformative agenda, he added.
President Barrow said the realization of national development goals and objectives as enshrined in the National Development Plan depends largely on the critical role played at both technical and management levels.
"It is an open secret that the public service itself became the first victim of the brutality of the past regime," President Barrow asserted.
He posited that the civil service has been politicized, abused and rendered irrelevant as most operational and strategic decisions were surrendered to the Office of the President for one man to make them all.
The Gambian leader said there were many transformative agendas when people went to the polls to remove the former president from power, saying the expectations were and are still very high that they cannot afford to fail.
He calls for commitment, hard work and sincerity by all especially heads of departments and institutions. He expressed his lack of interest to interfere, saying there is a huge political will to pursue the path of reform and restoration of best practices.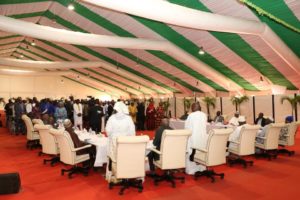 "My first administrative orders as President were all aimed at revamping and sanitizing the public service," he asserted.
President Barrow spoke about the setting up of a panel to orderly reinstate the officials who were wrongfully dismissed by the previous Government. He said they have decongested the Office of the President by re-assigning institutions and line departments to the purview of the ministries where they rightfully belong. He spoke about the validation of National Development Plan 2018 – 2021 to be fully implemented.
"Change need to happen and it need to happen now," he said.
Meanwhile, President Barrow called for steadfastness and promised to start a quarterly review in April. He called on them to work in the spirit of unity.