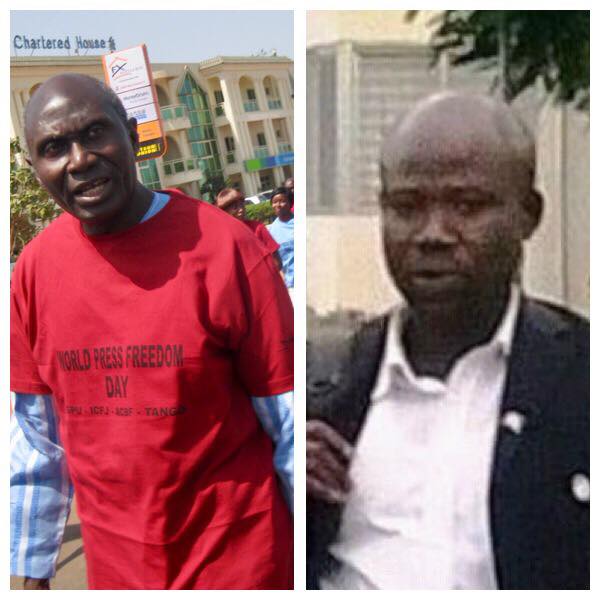 Media chiefs from The Voice Newspaper, Foroyaa Newspaper and The Fatu Network have reacted to President Barrow's allegations against journalists in the country.
President Barrow in his recent nationwide tour made open allegations against journalists alluding that some of them requested money from him to write good things about his government. He has not mentioned names except general allegations against the journalists.
Sam Sarr, Managing Editor of Foroyaa Newspaper has reduced the President's allegation to a trivial matter, saying the allegation cannot be verified or relied on since the President did not give any name(s).
The veteran journalist told The Fatu Network that journalism is a noble profession and a journalist is someone who is in pursuit of the truth to ensure that the government is hold accountable and inform the public with balanced, accurate and factual stories.
"This can be done only with an independent mind," Sam Sarr said.
"You cannot have an independent mind when you are bought," he added.
Sarr who has been with the media for the past three decades said the President's allegations are meaningless that we should not let it divert the public's attention from the most relevant issues.
The Editor in chief of The Voice Newspaper, Musa Sheriff has blamed the media team surrounding the President.
"If you are in the presidential media team you should be there to guide the president about the media," Chief Editor Sheriff said.
"Its not really a good statement coming from the President," he added.
The Voice Editor in Chief called on President Barrow to retract his statements, saying the Director of Press Office of the President should convene a press briefing to clear things. He added that the presidential media team should work towards guiding the president about the media.
Sheriff explained that some international news agencies and magazines do cover feature stories or special reports on Presidents, governments and companies that he felt might be the case at hand. He made reference to special reports on The New African Magazine by Baffour.
Fatu Camara, Proprietor of The Fatu Network wrote a Facebook post saying she find the President's allegations very disturbing.
"This to me is trying to discredit the entire media fraternity in The Gambia, which is very unfair especially coming from a head of state," Fatu Network Proprietor wrote.
She advised colleagues in the media fraternity to stay focus and not feel intimidated by unfair attempts meant to castigate journalist or tarnish their credibility.
"Is this the work of some sycophant advisers telling him about a bogus incident that never took place?" she quizzed.
Meanwhile, The Fatu Network Proprietor demanded clarification from President Barrow on the serious allegation made against journalists.