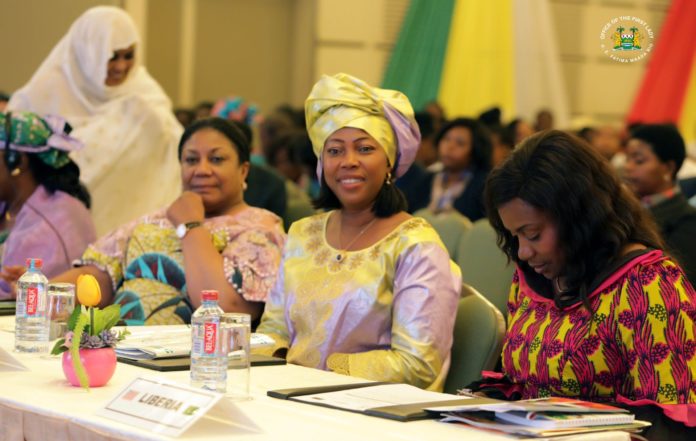 By George Sesay
The First Lady of the Republic of Sierra Leone, H.E. Fatima Bio encouraged her counterparts in Africa to set up robust means of protecting girls in Africa from early marriage. She made this call at the 2nd African Girls summit on Ending child marriage held in Ghana.
The two-day summit was opened by the First Lady of Ghana, H. E. Rebecca Akufo-Addo. The summit is being convened at the instance of the African Union Commission (AUC), in collaboration with the Organisation of African First Ladies Against HIV/AIDS (OAFLA), UNICEF, and Plan International Ghana, to discuss and share experiences and best practices as well as highlight significant problems affecting the girl-child in Africa.
.
Speaking during the summit H.E. Fatima Bio condemned early marriage, stating that it destroys the future of fine African women. She went on to say that First Ladies should start community based education on early marriage, in a bid to create the much needed awareness that will help discourage early marriage.
.
H.E. Fatima Bio continued by pleading with parents to stop forcing their daughters into early marriage. She disclosed that most of the problems in Africa such as Fistula, infertility, and high infant mortality are associated with early marriage.
She concluded by calling on all, to join in youth empowerment in Africa, emphasising that with youth empowerment , Africa will achieve sustainable development .