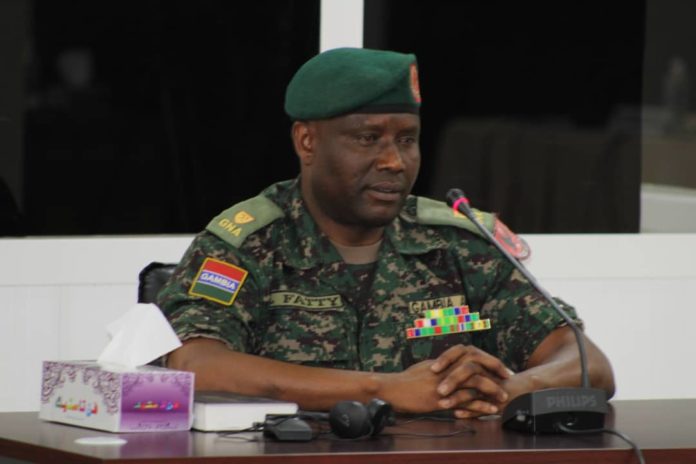 By Lamin Njie
Lamin Fatty of the Gambia Armed Forces has denied taking part in the November 11, 1994 brutal execution of soldiers.
Witness after witness mostly former soldiers told the TRRC the army major played a key part in the savagery.
On Wednesday, Fatty was given the chance to give his own side of the story and he denied any involvement in the killings.
"Counsel, I'm not here to argue but wallahi (by Allah) I can tell you, am sure if you bring other witnesses who were with Edward they will tell you Fatty was not in the bush. I'm sure people sat here and told lies but I will not face this whole nation and tell lies," Fatty told the TRRC after a video in which his named was mentioned by Alagie Kanyi who admitted taking part in the killings was screened.
Fatty told the TRRC he was at AFPFRC junta leader Edward Singhateh's house in Fajara on the day of the incident but he did not go with Edward to either State House or the execution ground at a bush near Brikama.
He said: "Alagie [Kanyi] is telling lies. I will not sit here and lie. The whole nation is looking at me and beyond The Gambia. I cannot lie. What happens (sic), I'm an orderly still serving in the army. Anybody will remember I was an orderly.
"These things never happened as I told you. These people can establish that night there are people with Edward, maybe one is late but there are living witnesses who are with Edward at that time wherever they went (sic)."