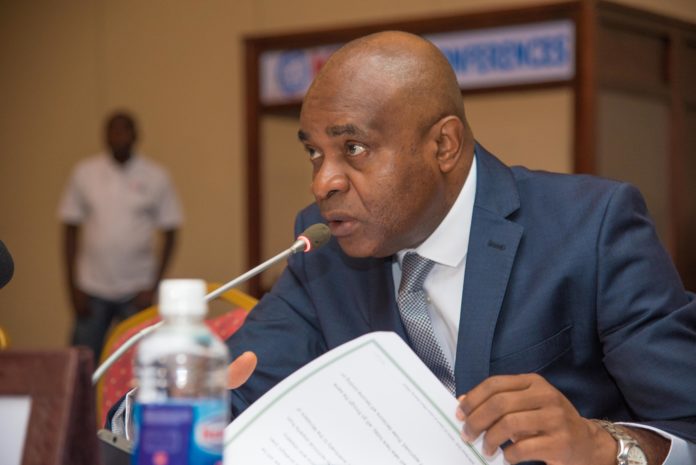 By Omar Wally
Director General of West African Health Organization, has said that The ECOWAS region has suffered chains of diseases and outbreaks such as Lassa Fever, Rift Valley Fever, Yellow Fever, Dengue Fever, Ebola and others in recent times as well as Non Communicable Diseases that claims dozens of lives each year.
Professor Stanley Okolo, made these remarks Monday (4th June 2018) at the opening of the 19th Ordinary Assembly of ECOAWS Health Ministers underway in the Gambia. 'All these brought to the fore the urgent need for us to strengthen our health systems as well as our surveillance, preparedness and response capacities.'
According to Professor Okolo, the 47th Ordinary Session of the Authority of ECOWAS Heads of States and Governments decided to establish the ECOWAS Regional Centre for Surveillance and Disease Control (RCSDC) with headquarters' in Abuja, Nigeria.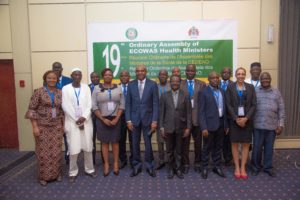 Prof Okoli, however, said more work needs to be done to make the center fully operational to enable it play its full role in epidemics prevention, preparedness, detection and response in the region.  'In the coming months, we will resume the process of filling the remaining positions at the RCSDC and we are keen to attract competent West Africans to support our disease control agenda.'
He said ensuring optimal health of the people in ECOWAS region is a permanent challenge in the face of recurring epidemic and endemic diseases. 'At West Africa Health Organization, we will not relent on our efforts to surmount this challenge.'  He added that their role is to develop, promote and lead ECOWAS health agenda across the 15 member states and he had the opportunity to discuss the issues with the Ministers of Health of Benin, Burkina Faso, Côte d'Ivoire, Ghana, The Gambia, Mali, Niger, Nigeria and Togo during his courtesy call on them.