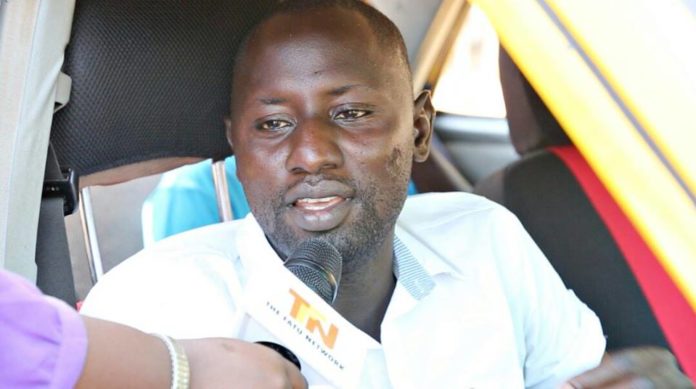 By Mammy Saidykhan
Motorists in the Greater Banjul Area on Monday complained about the continued rise in the price of fuel in the country.
The motorists mostly taxi drivers bemoaned the situation, saying it was making some of them wind down on their business.
Mam Baye Bittaye, a taxi driver tells TFN on Monday that the continued rise in the price of fuel was causing them pain.
"It's really a difficult time for us if you look at how much we buy a litre of gasoil. The price of fuel rises every two weeks while fares have remained where they are," he said.
Bittaye explained that drivers who work for passenger vehicle businessmen are now having issues with their bosses due to the fact that "what you're suppose to bring to your boss at end of the day, you can't have it anymore."
According to him, taxi business is now not as lucrative as it should be which has led to some wanting to sell off their taxis.
"A taxi is supposed to make D500 daily… So we go to work and find it difficult to make D1000. If you buy fuel for D900, it often becomes impossible to make D1000. So sometimes you go home without profit," he said.
Another driver Yayha Saidykhan said that the rise in the price of fuel has affected them seriously as they have not been making any profit in recent times.
"The increment has come off as a difficult for us because if we buy a litre of fuel at D60 and if you want to have the fares at D8 you realize that there is no profit due to the increment," he said.
He added that drivers who are hired to make an amount of D500 on a daily basis encounter challenges to get that amount and also buy fuel.
"This is the reason why most taxi drivers including myself have stopped going on D8 trips," he said.
Saidykhan appealed to the government to reduce the price of fuel."
"If truly the government cannot reduce the price of fuel, they should try increase fares by at least D1 or D2," he said.
He added that this will make life easier for both commuters and drivers.
On his part, Dan Drammeh said he earns a living through driving but the increment has affected him.
"All of us have families who depend on us. It's difficult, and we have no choice but to bear with the situation," he said.
Dan urged the government to intervene saying "the government should help us in this situation and reduce the fuel price."