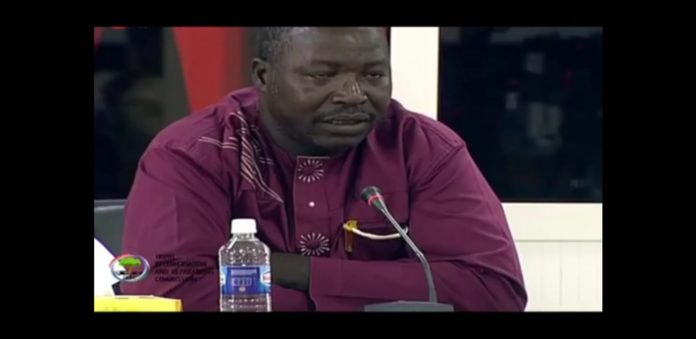 By Lamin Njie
Gambians have expressed divided views on the arrest and indictment of the chief security officer of Gambia International Airlines John CB Mendy.
Mendy who served as orderly to Sana Sabally was arrested on Tuesday while trying to cross into neighbouring Senegal through Giboro.
On Thursday, police investigators charged him murder over his role in the November 11, 1994 execution of at least a dozen soldiers.
Mendy's arrest and indictment came from the ministry of justice and it has sparked both commendation and condemnation.
Sampierre Mendy in a message sent to The Fatu Network said "JCB was not intending to run as haters are speculating."
Mendy said: "How could somebody with that intention, drove his car with his name clearly written on its number plate, parked right at the front of the the police station to obtain a travel clearance. Does that make sense to anyone?
"Those who absconded the country earlier, no police officer caught them. Maybe they were sleeping then. Let us stop tribalism and work together for the interest of country. What is all about this nonsense in the Gambia?"
Pboy Mendy, on his part, said: "Is it that only JCB mendy is the only one who killed in November 11? Where are the others?Edward and sana etc where are they and colley ,all those who testify where are they? Let them arrest them too."
Alpha Jallow said: "Double standard. What about alhagie Martin?"
Gambians have also taken to social media to commend the authorities over their move.
Sang Mendy reacting to JCB Mendy's indictment commented on Facebook: "Let him be severely dealth with. He need to be teach a lesson to serve as lesson to the incoming witnesses. There is no place for liars in our new Gambia. Bravo justice ministry proud of you."
Lamin A Jammeh: "Justice minister was acting according to the law an moreover there is evidence."
Emuhamed Nj said: "Thank you very much justice Minister Tambedou. Anyone who try to come to the aid of a killer is a hypocrites. These people killed innocent and defenseless Gambians for no reason. Why was he trying to abscond? He knows what he did, he was forewarned by the lead counsel that lying under oath was a crime. Why would anyone sympathize with these cold blooded murderers, Gambians should stop being naive and stand up for the truth. Imagine if it was your relative he killed, what would your reactions be? Let's be honest to ourselves (sic)."