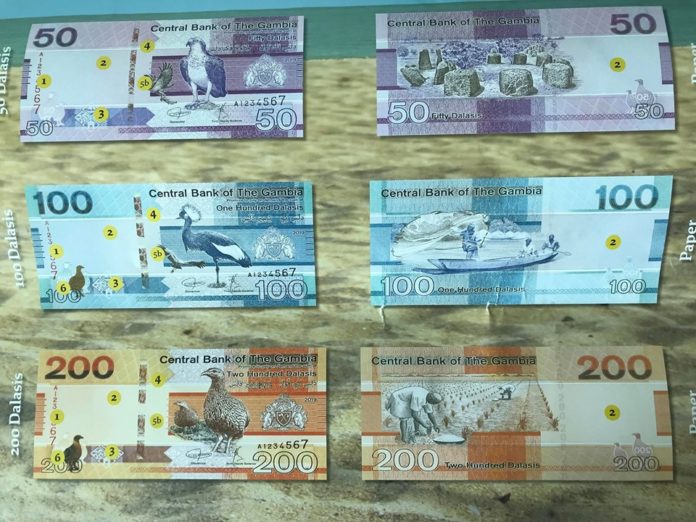 The Central Bank of The Gambia has said the country's currency, the Dalasi, will no longer bear former president Yahya Jammeh's portrait.
CBG governor Bakary Jammeh speaking to journalists at a press conference in Banjul on Thursday said the country's currency will now bear features that are 'representative' of The Gambia. The features include various bird species in the country and historical sites, he added.
Former president Yahya Jammeh was put on the dalasi in 2015.
The new dalasi bills are expected to be in circulation in 3 months' time and they will include the D5, D10, D20, D50, D100, and D200 bills. The D25 bill has been scrapped.