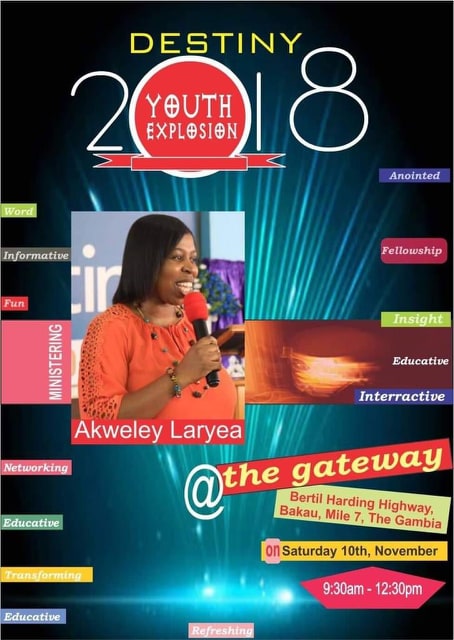 Abiding Word Ministries The Gambia on Monday began celebrating how far they have come since the church was set up 30 years ago.
AWM is an indigenous and nationalistic full gospel church established in November 1988, to "bring purpose, direction and joy to believers by provoking them into maximizing their God-given potential in skill development, productivity, self-sufficiency, and confidence in God."
"Abiding Word Ministries (AWM Gambia) is OFFICIALLY 30 YEARS TODAY! What began on Sunday 5th November 1988, in an inaugural morning service with 7 people in a 5×5 metres YMCA classroom, now 30 years (3 DECADES) later," a statement from the church said.
According to the church, their mission is to restore mankind to god-consciousness and christ-like service.
"We thank & give the glory to god for all the testimonies and the national recognition.  It is only god, who alone can do this;   he has more than sustained us, and has sent this vision global," the church said.