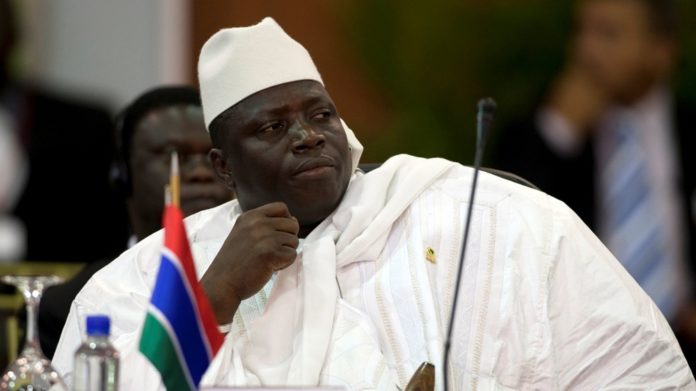 By Zakaria Kemo Konteh
For a President who was given so much by the tax payers in salaries and benefits yet took even more from them through dishonest and dubious avenues, Yahya Jammeh's corruption is legendary in scope and depth, incomparable to anything ever seen or heard of in our nation's history.
As a Lieutenant in the Gambia National Army, Yahya Jammeh's monthly salary was D2,744.20 before he took over power. But for 22 harrowing years he'd been at the helm, Jammeh's greed and insatiable appetite for wealth and luxury had taken a shocking overdrive with a binge of brutality, recklessness and wanton disregard for everything legal and legitimate.
In its findings after more than two years of painstakingly thorough and meticulous investigations, the Commission of Enquiry has established that Yahya Jammeh was engaged in extraordinarily elaborate and an unconscionable land grabbing spree, acquiring 281 landed properties throughout the country. Unrestrained and undeterred, Jammeh's properties include Islands, Forest Parks, Wild Life Reserves and Wetlands.
Jaw-dropping amounts of public resources were wasted, misappropriated and diverted by Yahya Jammeh resulting in the loss of over D1 billion and over $304 million. Due to the  former President's willful disregard for fiscal accountability and responsibility, his blind distinction between public use and personal benefits and his feelings of exclusivity or fiefdom over public resources wherever they were available, nearly $2 million and over £600 thousand, mostly in cash, was improperly authorized and directly transferred for use by his criminal accomplice wife, Zineb Jammeh, from various accounts in the Country, the Commission found.
In fact, the corrupt conducts of Yahya Jammeh was so extensive, serious and damaging to Government institutions, public resources and State Owned Enterprises that the Commission recommends the matter to be referred to the National Assembly so formal charges of theft, economic crimes and corruption can be brought against him.
Thus, we urge the government to be diligent and expeditious in taking the motion to the National Assembly. We also hope that our National Assembly Members will recognize the critical nature, overriding National Importance and urgency of the matter to decide on the motion without delay. It is our hope that once corruption, embezzlement and financial crimes charges are filed, international arrest warrant will be issued, lending legal weight/pressure to the ongoing efforts to bring Yahya Jammeh to justice.
It is indeed gratifying to note that Gambia's historic tyrant and worst economic criminal is about to face the worst hurdle he has never experienced or imagined in his entire life and this is just the tip of the iceberg.