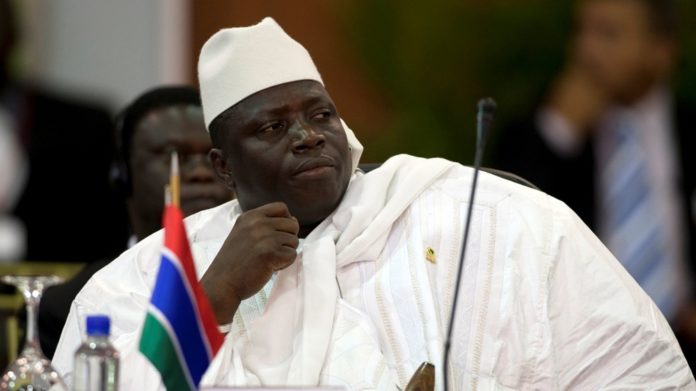 By Adama Makasuba
An unidentified woman has told the TRRC former president Yahya Jammeh sexually abused her by asking her to undress and touching her breast.
The woman who served as a protocol officer to Jammeh told the investigation on Monday she was sexually confronted by Jammeh on numerous occasions.
The woman said she was called in a room by Jammeh in one incident at his home village in Kanilai and 'when I went he told me to undress and asked me he is doing some spiritual bath on me'.
She said few days later, Jammeh called her and 'he asked me to undress and I did but this time it was different and he said you look like a primary school student and he started touching my body and my breast.' As a result, she said she was expelled from Kanilai by Jammeh.
She alleged that Jammeh also slept with his niece and sisters and that she was informed that 'Jammeh had sex with a lady without using protection and as a result she got pregnant.'
According to the woman, girls that Jammeh abused sexually were kept in a big room in Kanilai and Jammeh would call them at night.
She said her first meeting with Jammeh, she was offered a protocol officer which she accepted and that her salary was little above 6000 dalasi, adding that they were over ten female protocol officers at the time of her appointment.