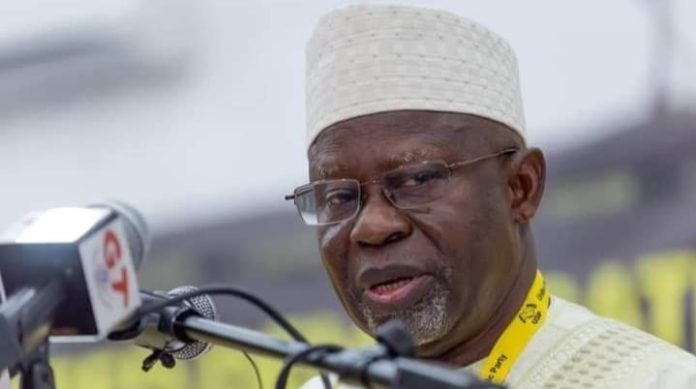 By Kara Yakub
Kui Bange Du Buga!
As you know, the UDP Congress unanimously selected the Hon. Lawyer Darbo as the Secretary General and Party Leader again. Here are the reasons why you should vote for Darbo to be the next President of The Gambia.
Everyone knows the Hon. Lawyer Darbo is highly educated, committed ,dedicated, and served as pro bono lawyer for many Gambians. He sacrificed his freedom and risked his life to make sure democracy prevailed in The Gambia. He has shown a track record of honesty, respect of human rights, and rule of law. He believes in democracy and good governance. He has empathy and is a good listener.
Darbo is the perfect person to lead the needed changes to improve the health and economic well being of Gambians. He is a democrat and willing to promote bipartisanship by working with all sides of the aisle. He believes in science and believes climate change is real. He will be there for work to preserve our environment and mitigate pollution. He resonates with the realities in The Gambia and to our present situations to increase national budget allocations to improve agriculture.
A UDP government will make sure our quality of health has improve significantly, especially on maternal mortality. No women should die giving birth in The Gambia in this 21st century. A UDP government will embark on a robust health care system and make sure priority is given to our wives, mothers, daughters and sisters to have a good prenatal care. UDP will hired experts with the technical know how and capacity to run this country.
A UDP government will bring about an overhaul to revamp industry and create economic empowerment by supporting and promoting small businesses. UDP government will set up an anti-corruption commission to tackle the waste of public funds in the wrong hands. We will mitigate the bureaucratic nature of the civil service and also set up a land commission to settle the never ending land disputes in the country.
The commitment and dedications seen within the party for a better Gambia for all is beyond imagination. Here's a strong argument before my friends and families why UDP and Nothing else.
The writer, Kara Yakub is based in the United States.