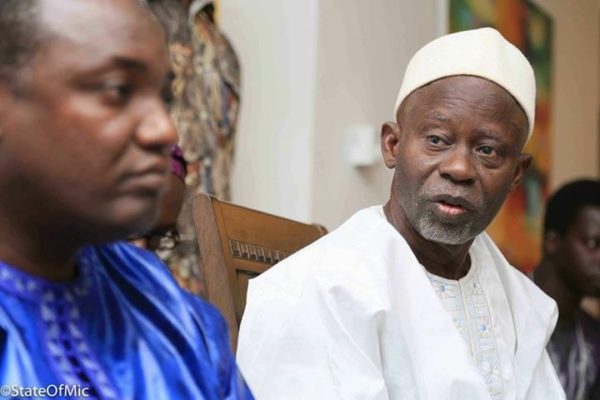 By Lamin Njie
Ousainou Darboe has not been sacked as vice president of The Gambia contrary to rumours that he been removed, presidency sources told The Fatu Network on Friday.
Rumours awashed social media on Friday that the 70-year-old has been fired by President Adama Barrow.
Relations between the pair have in the past months been a matter of national focus with many Gambians claiming they were souring. Darboe has served as vice president of The Gambia since June 2018.
"I was at the presidency today and I can assure you that there has been nothing like vice president Ousainou Darboe being removed," a presidency source told The Fatu Network on Friday.
Meanwhile The Fatu Network contacted the Director of Press and Public Relations Amie Bojang Sissoho over the issue but she did not pick a call.
The government spokesperson Ebrima Sankareh told The Fatu Network he couldn't say anything as he was only hearing about the issue.